/

/

/

Diabetes in Seniors
Diabetes in Seniors
By: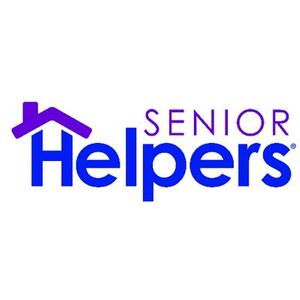 Senior Helpers | Published 11/16/2021
Insulin helps our bodies process glucose into energy. When you have diabetes, your body has trouble creating or using insulin, so the resulting high blood glucose (blood sugar) levels can cause symptoms like fatigue, extreme thirst/hunger, weight loss, blurred vision, slow healing sores, and frequent urination.
This high maintenance condition affects over 25% of Amarican seniors 65 and up. Diabetic seniors are at greater risk of life-threatening complications and vascular diseases, including a 16% increased risk of dementia in those who developed it mid-life.
So apart from feeling exhausted and thirsty, there are more reasons to take diabetes in seniors seriously.
Being diabetic at any age can be a challenge. Type 1 is typically diagnosed in childhood or early adulthood and is an autoimmune disease, but Type 2 can develop in older adults for a variety of reasons. You're at a higher risk of developing Type 2 diabetes if you're overweight or inactive, stressed/depressed, if it runs in your family, or if you are taking certain medications.
The diagnosis isn't a catastrophic one. In fact, Type 2 diabetes may even be reversible. Here's what to do if you or a loved one has been recently diagnosed with late-onset Type 2 diabetes:
How to manage diabetes in seniors
Meal plan – Because different foods affect glucose levels in different ways, adopt a diabetes-friendly diet. At Nurse Next Door, our caregivers and nurses create special meal plans for diabetic clients that are low in sugar and carbs. Sometimes preparing multiple meals in advance is helpful. Losing weight can help with diabetes managment so choosing a well balanced diet low in sugar is best.
Regular monitoring – Track blood glucose levels often, and make sure to have a medical professional regularly test blood pressure, cholesterol levels, and other vital signs. If you're caring for a senior with diabetes, learn the signs of low blood sugar. It's not unheard of to mistake some symptoms (like confusion) for other conditions (like dementia). Test blood sugar first if you notice these signs; sweating, feeling tired, dizziness, feeling hungry, tingling lips, feelingshaky or trembling, fast or pounding heartbeat, easily irratated, tearful, anxious, or moody, confusion, and turning pale.
Keep an eye on cuts, cracks, or ingrown nails on the person's feet because diabetes can cause wounds or sores to take longer to heal, increasing the potential for infection.
Exercise – Get at least 30 minutes of physical activity 5 days a week. Regular exercise can increasse glucose levels and also help with weight management. A caregiver or nurse can recommend activities and exercises for seniors who need a little assistance.
How to avoid diabetes
Now's the time to be proactive. To prevent or delay diabetes, try losing weight if you're heavy-set. Eat healthier food (small portions and less fat), drink more water, and cut sugary beverages. Getting into an exercise routine and eating better can help lower your risk, especially if you can lose 5-7% of your starting weight.
If you or your loved one is struggling with the managment of diabetes. Senior Helpers caregivers can help by planning and preparing meals, encouraging activity, monitoring and reminding medications. Give us a call today at 281-919-1876 for more information.
Senior Helpers Blog Blogs: (38)
Articles by Month of Posting