Coloring Contest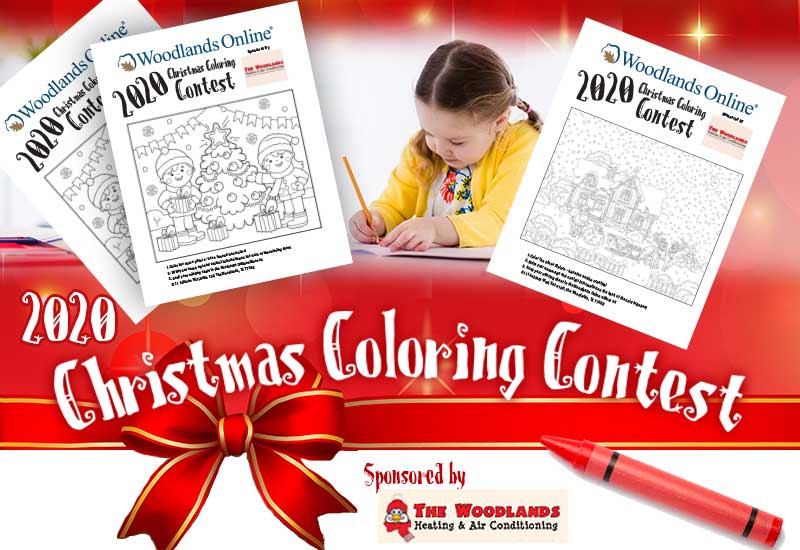 Christmas Coloring Contest 2020
Calling all kids up to age 12...
Enter the Woodlands Online Christmas coloring contest!
Deadine to enter is midnight Dec. 13.
Two Ways to Enter Your Coloring Page
1) Traditional Option:

Print off and color one of the following pre-drawn coloring pages
2) Or Draw Your Own Coloring Page:
Instead of just coloring the traditional coloring pages, each entry can now include an original drawing and coloring that the person entering the contest comes up with. Be creative. The drawing/coloring page needs to have the theme of Christmas.
Mail your entry to Woodlands Online, 8111 Ashlane Way, Suite 106, The Woodlands, Texas 77382
Remember to write your name, age and contact information on the back of the sheet!
OR, you can take a pic of your creation and email it to coloringcontest@woodlandsonline.com.
One entry per person please.

Must live in WOL service area to win, and must be able to pick up the prizes at our Woodlands Online office.
Click here to view Contest Rules
Sign Me Up!
(Scroll down for Entry Form)
Member Benefit: Auto-Fill Sign-Up Form

If you are a Woodlands Online Registered Member and not yet logged in, please log-in now to have your contact information filled in automatically on contest sign-up forms.
Not a Member? Register Now!