Woodlands Online Promotions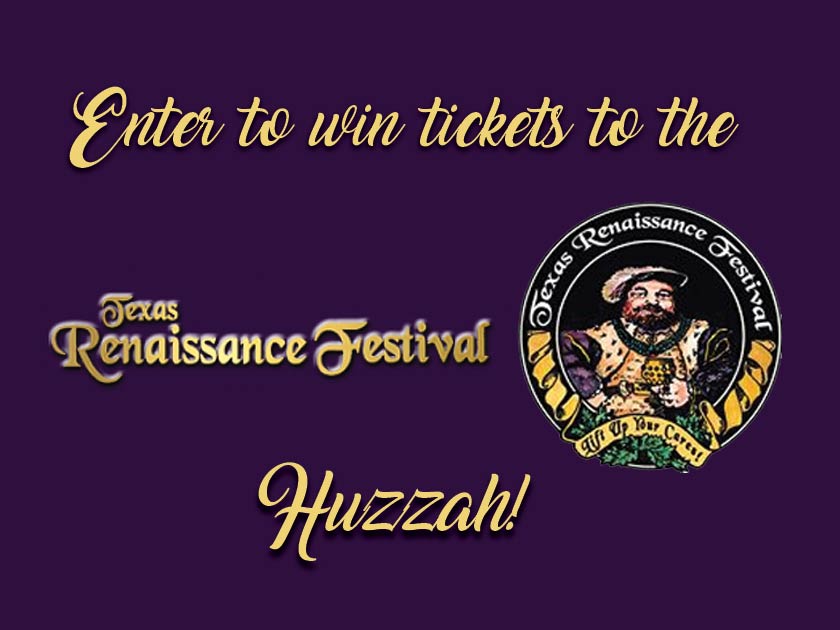 Win Tickets The 2020 Texas Renaissance Festival!
Woodlands Online is giving away one day tickets to the Texas Renaissance Festival.
Two winners will receive FOUR tickets each. One winner will receive 4 tickets to the October 3rd event and another winner will receive 4 tickets to the October 10th event. Drawing takes place Monday, September 28. You will be contacted by phone if you are a winner.
One entry per person please.
Must live in WOL service area to win, and must be able to pick up the tickets at our Woodlands Online office.
Click here to view Contest Rules
The Texas Renaissance Festival is the nation's largest, most acclaimed Renaissance theme park.
Each year, more than 500,000 guests experience the magic of New Market Village, an authentically recreated 55-acre, 16th-century English township.
It's an enchanted world full of kings and queens, lords and ladies, knights, nobles, fairies, elves, pirates, barbarians and other interactive characters.
In addition, more than 400 shoppes feature some of the finest work of artisans, artists and merchants.
Food and drinks from all over the world aim to please every palate and quench every thirst.
For more information, visit www.texrenfest.com.
Sign Me Up!
(Scroll down for Entry Form)
For Category: Woodlands Online Promotions
View All
Member Benefit: Auto-Fill Sign-Up Form

If you are a Woodlands Online Registered Member and not yet logged in, please log-in now to have your contact information filled in automatically on contest sign-up forms.
Not a Member? Register Now!