Woodlands Online Promotions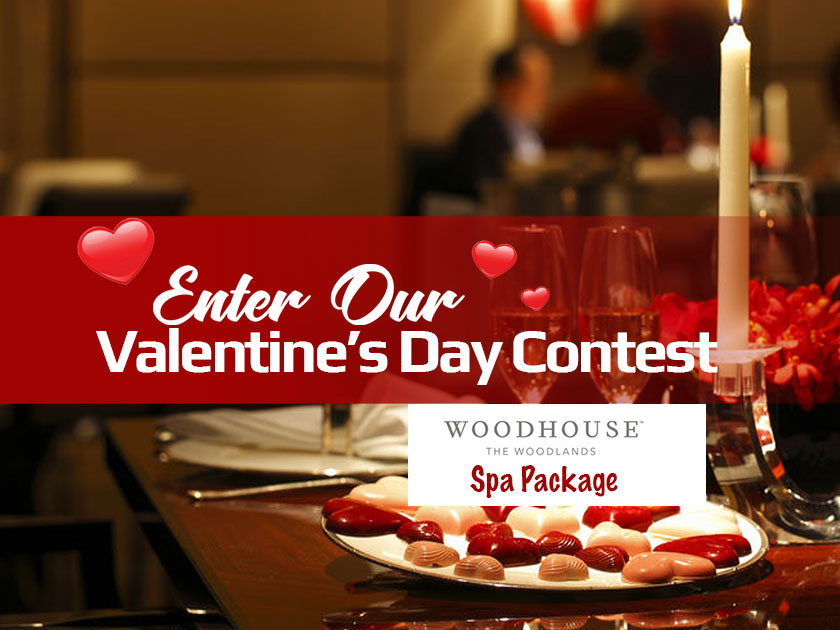 Valentine's Day Giveaway 2023
Woodlands Online is giving away an amazing gift for Valentine's Day:
Woodlands Spa Package - $1,026 Value
80 Minute Body Balance Massage & Aromatherapy & Stone
80 Minute HydraFacial/Deluxe
50 Minute Shirodhara

About Woodhouse Spa The Woodlands
Woodhouse Spa The Woodlands would like to invite you to experience the Woodhouse difference. A tranquil, transformational environment that's both memorable and healthful. From beginning to end, their dedicated spa team ensures that your visit enhances your well-being. Upon entering, you're treated to a warm smile, a luxurious robe, and reflexology sandals that release the day's stresses. You'll relax in their Relaxation Lounge, where a selection of specialty, loose-leaf teas begins your journey to relaxation and rejuvenation. They truly value your visit and will treat you like a guest in their home.
Click here to learn more about
Woodhouse The Woodlands
This contest will end midnight on Thursday Feb 9.
We will draw one winner on Friday Feb 10.
Only one entry per person, please.
Must live in WOL service area to win.

Click here to view Contest Rules
Sign Me Up!
(Scroll down for Entry Form)
For Category: Woodlands Online Promotions
View All
Member Benefit: Auto-Fill Sign-Up Form

If you are a Woodlands Online Registered Member and not yet logged in, please log-in now to have your contact information filled in automatically on contest sign-up forms.
Not a Member? Register Now!