Winter 2023 Specials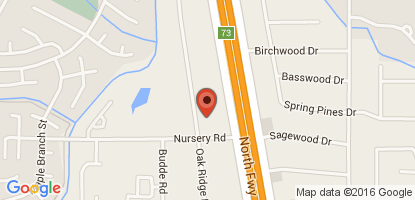 Now Available at TWIHW ION Gut Support, Sinus Support, and Skin Support.
80% of the population suffers from poor gut health. ION* Gut Support takes a holistic approach & helps maintain the strength of our immune system to create an environment that supports total body and mind health. The science behind ION* lies in strengthening the cellular integrity of your body's barriers, including not just your gut, but your sinuses and skin as well. Keeping your cells connected keeps these barriers intact, which sets the stage (or "terrain" as we like to call it) for seamless interaction between you and your microbiome.
Purchase 32oz ION Gut Support, Get a FREE Nasal Spray 1oz OR 3oz bottle of Gut Support, $16 value.
ION* Gut Support, all natural and soil derived, goes beyond probiotics to defend you from environmental toxins and diversify your gut microbiome naturally.

Gut Support 32oz, $72.
Gut Support 3oz, $16.
ION* Sinus Support is a non-habit forming and all natural nasal spray, facilitating the innate connection between you and your microbiome. This helps to soothe and protect your nasal passages while also allowing you to breathe clearly and maintain natural hydration.

Sinus Support 1oz, $16.
ION* Skin Support spray defends against toxins and facilitates microbial connection, helping to reduce redness and signs of skin damage while also encouraging skin to breathe and glow.
Skin Support, $32.
Allergies and Food Sensitivity Testing
50%* OFF Allergy testing to start Sublingual Allergy Drops. Convenient and Cost Effective. *Discount only applies to testing.
Allergy Testing measures your reactions to 46 different antigens, then your Allergy Specialist uses the results to develop your custom sublingual allergy immunotherapy drops based on the results of your testing. Not a patient? Establish for $99 (reg price $199),when purchasing Allergy Testing.
Do you experience any of these symptoms? • Gastrointestinal Issues • Headaches • Irritability or nervousness
You likely have Food Sensitivities/ Intolerances.
Add any Biotek panel to your Allergy Testing appointment & save $50!
96 Foods IgG $299
144 Foods IgG $349
208 Foods IgG & IgA $599

Optional: Add-on IgA to 96 Foods or 144 Foods for $100
Start a Weight Loss program (Semaglutide or HCG), receive $50 credit** towards supplement purchase of $50 or more. **No refund value or substitutions. First Phase patients only.
Already in a weight loss program? With the purchase of your next cycle of Semaglutide or HCG receive 1 FREE Metabolic Analysis, $69* value to use anytime in the future. *Redeemable only once per patient, no refund value or substitutions or transfers.
Injection Therapy Now Available!
Purchase a bundle of 4 or more vitamin injections and receive 20% off! (excludes PolyMVA, Lipo/Mic, and B12)
NAD+ 25mg to 100mg available, $35 to $75 per injection
Vitamin C 500mg $30 per injection
Vitamin D3 50,000iu $30 per injection
Glutathione 200mg $49 per injection
Magnesium 200mg $30 per injection
Tri-Immune: Glutathione/ Zinc/ Vitamin C $75 per injection
IV and Injection Flyer available for additional information
Establish as a patient to take advantage of our bundles, Weight Loss Protocol, and/or our Doctor-Formulated IV Nutrition Therapies. For a limited time, schedule a "Basic Establish" for $99 with the purchase of a bundle listed below or our Weight Loss Protocol, savings of $100!
Bundles available for additional savings:
**Specials good through March 31, 2023**
The Woodlands Institute for Health & Wellness - Mila McManus MD Specials: (2)