Job Types
Employment Types
Industries
Job Locations
/

/

Maintenance Worker / Part-time M-F 7 am to 12 pm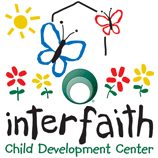 Buildings and grounds Maintenance and all janitorial duties under limited supervision. Maintains school buildings and grounds to ensure full and productive use of school facilities. Will work closely with the staff and administration under Director's supervision.
Part-time M-F 7 am to 12 pm

PRIMARY DUTIES
· Maintain the school building and grounds in top conditions to ensure full and productive use of the facility.
· Ensure safety during inclement weather to including shoveling, salting, providing protection to floors, securing against winds, moving outside equipment.
· Ensure grounds and trees are trimmed, remove debris.
· Ensure that all repairs are under licensing guidelines
· Communicate effectively with Director and members of the staff
· Appropriately operate all equipment and machinery necessary
· Assist in maintaining school buildings regarding small repairs, touch up paints, changing lights, and keep the grounds in top conditions
· Maintain a high standard of safety, cleanliness and efficiency in all maintenance and repair projects
· Perform preventive maintenance, repairs and installation in connection with; electrical, plumbing, and HVAC systems
· Exterior and interior of buildings paint touch up and repairs.
· Act as custodian if necessary
· Work overtime when emergencies arise in order to prevent disruption of the school
· Adhere to all health and safety policies, including all precautions of the blood borne pathogens exposure control plan
· Be aware and know all emergency procedures
Other duties as assigned
High school diploma or equivalent, experience in building and grounds operations, experience in repair and maintenance, experience in janitor and cleaning, ability to read chemical labels, experience with computers and ability to initiate and complete work orders. Must have a valid driver license and be able to drive, lift at least/over 40 lbs, bend and climb stairs. Must be able to communicate effectively with Director and members of the staff.
Based on background and experience
Interfaith Child Development Center Jobs: (3)