Job Types
Employment Types
Industries
Job Locations
/

/

Director of Media and Production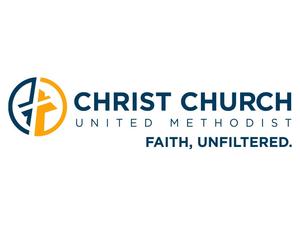 The Media Director will have overall responsibility for all areas of the media ministry. This person will have expertise and responsibilities in live production, video production, and graphic design. She/He will own the visual identity of Christ Church and be proficient in taking a big idea/vision and administer it across a variety of platforms.

The Media Director will report to the Worship Director but work in a collaborative environment with the other ministries of the church. This role calls for a committed individual who prioritizes his/her own personal journey with Christ, exemplifies Christian character, is teachable, and works well within the larger team at Christ Church.

RESPONSIBILITIES:

- Create, edit, and produce videos for a wide variety of uses, including but not limited to, video announcements, testimonials, commercial/promotions, sermon intros, pastoral devotionals, and special/creative video elements.
- Create graphic design materials such as branding sermon series, logo creation, advertisements, announcement slides, etc.
- Lead and develop our online social media content.
- Direct pre, live, and post productions for Sunday services and special events, including the development and leadership of a team for implementing production.
- In collaboration with the Worship Director, oversee proper operation, maintenance, and policies for lighting, media, and video broadcast equipment.
QUALIFICATIONS:

- Bachelor Degree in audio, video, lighting (AVL) and/or Creative Arts (preferred) or equivalent experience.
- In-depth technical knowledge of AVL systems.
- Knowledge and experience with Adobe Suite and/or other creative design programs
- Experience working with Pro Presenter, Pro Tools, Ableton, Dante, Resi live streaming, GrandMA, and Chroma Q Vista lighting (Highly recommended).
$45,000-$55,000
Christ Church United Methodist Jobs: (2)