/

/

Woodlands Commentary Assists MCWC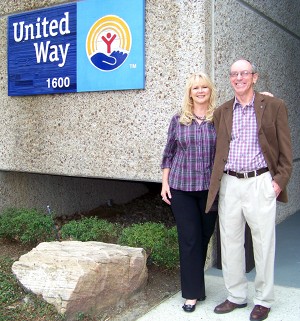 THE WOODLANDS, Texas -- Randy Scott, founder of Woodlands Commentary, stands with Donna Wick, director of outreach and communications for the Montgomery County Women's Center. Scott will be writing a series of articles on behalf of the Women's Center in an effort to keep residents safe from violence and assault in our community. In light of recent incidents in The Woodlands both Scott and Wick feel by issuing this series, men, women and children will be more aware of their surroundings and gain heightened acuity through education and awareness.

"Randy has always had a heart for our community," Wick said. "We have collaborated many time previous on his Commentary site with tremendous response. This series seems to be most timely."

The MCWC serves victims and survivors of domestic violence and sexual assault through crisis intervention, counseling support, emergency shelter, legal advocacy and transitional housing. All services are offered free of charge. For more information, contact Donna Wick at 281 292-4155 ext. 228.

The 24-hour crisis hotline is 936 441-7273.