/

/

St. Luke's awarded the "Exemplary Five Star Service Award"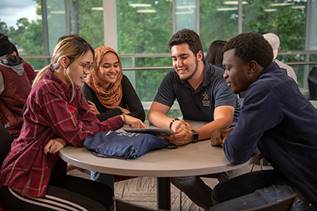 THE WOODLANDS, Texas -- St. Luke's The Woodlands Hospital (SLWH) has been awarded the Exemplary Five Star Service Award for excellence in vital statistics registration by the Texas Public Health Association for the third consecutive year.

Only 19 hospitals received the Exemplary Five Star Service Award, and SLWH was the only hospital in Montgomery County to receive the award for three consecutive years.

This award recognizes excellence in birth registry. According to Mike Praetorius, Director of Patient Access Services for SLWH, the five criteria for the Exemplary Five Star Award include: timeliness of releasing the birth certificate to the state; accuracy of the birth certificate; undergoing training at the Vital Statistics Conference; receiving an award for completion of Acknowledgment of Paternity; and excellence in ImmTrac performance.

Minimum requirements are that 99 percent of birth registration releases are completed within five days of birth. SLWH achieved a 99.32 percent success rate. ImmTrac performance standards are that 99 percent of the ImmTrac consent forms are properly submitted and completed. St. Luke's score was 99 percent.

"It is with great pride and honor that we have once again received this prestigious award," said Mary Sue Lipham, RN, MBA, Assistant Vice President and Chief Financial Officer, SLWH.

"Our birth registry team continues to deliver the highest level of quality patient care, which enriches our commitment to excellence in women's and children's healthcare services."

St. Luke's The Woodlands Hospital is located at 17200 St. Luke's Way in The Woodlands at the southwest corner of SH 242 and I-45. For more information, call 936-266-2000 or visit the St. Luke's The Woodlands website link below.