/

/

Aon Hewitt Woodland's B.U.I.L.D. Resource Group comes together to fight breast cancer
Aon Hewitt Woodland's B.U.I.L.D. Resource Group comes together to fight breast cancer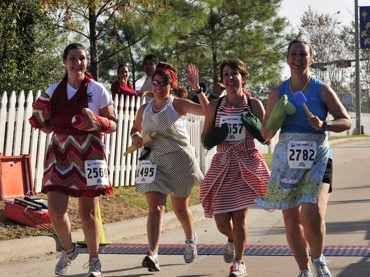 THE WOODLANDS, Texas -- This October, Aon Hewitt in The Woodlands went "PINK" for a week to show their commitment to cancer prevention. One of Aon Hewitt's Business Resource Groups, B.U.I.L.D. (Blacks United in Leading Diversity) joined forces with iGoPink |The Breast Cancer Charities of America to provide employees with Breast Cancer Awareness, Education and Prevention tips. Aon Hewitt is the global human resources solutions business of Aon plc (NYSE:AON).

"Aon is a global firm of people helping people," said Chris Payne, Aon Hewitt Woodlands Office LEADER. "B.U.I.L.D.'s efforts over the last week are a clear demonstration of Aon's commitment to serving the local communities we call home in every corner of the globe."

Aon's Business Resource Groups are independent, voluntary non-profit associations of employees with a common interest in working together to enhance Aon's culture. B.U.I.L.D. members sold pink ribbon icons in donation increments of $1- $20 to raise funds for The Breast Cancer Charities of America. Employees were able to honor survivors and supporters by posting their pink ribbon icons in the lobby of Aon Hewitt at 9500 Lakeside Blvd., The Woodlands, Texas.

The efforts of B.U.I.L.D. raised over $1400.00.

All funds raised will go towards The Breast Cancer Charities of America's primary program services including the Help Now Fund (paying the rent and utilities of women going through breast cancer), the University Education Program, and funding for non-invasive breast cancer treatment research.

Breast Cancer Charities of America (BCCA) is a non-profit organization with new global headquarters in The Woodlands, Texas. With over 25 years of experience in the non-profit industry, BCCA is dedicated to helping thousands of women through their Help Now Fund and by funding non-invasive breast cancer research.

For more information on The Breast Cancer Charities of America and iGoPink visit the link below.