/

/

MCEA 'Back to School' supplies drive to benefit low income families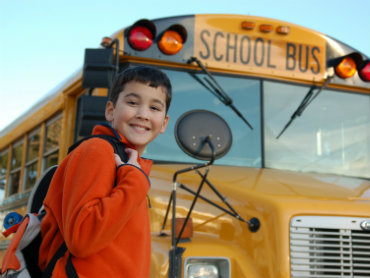 MONTGOMERY COUNTY, Texas -- Students across the county will soon be preparing to go back to school. They'll need school supplies and new clothes. This can be a difficult time for parents who are already struggling to keep food on the table, pay their housing, and allow for higher utility bills. Montgomery County Emergency Assistance (MCEA) is offering help for these families.
County-wide drop-off locations participating in supplies drive.
Montgomery County Emergency Assistance is soliciting help from the community for 'Back to School' supplies. Montgomery County United Way has provided area school counselors with vouchers redeemable at MCEA, to help pre-qualified parents with school supplies and clothing. With demand so high for this service, community support is critical to the success of the project. Drop-off locations that will receive school supplies for MCEA:
- MCEA Unique Resale-1717 N. Frazier, Conroe
- Keller Williams Realty-2200 N FM 3083, Conroe
- Plato's Closet-17937 I-45 S. Shenandoah (Sam Moon Center)
- Woodlandsonline Office-33300 Egypt Lane. #B500. Magnolia
- New Caney Fire Department- 19870 FM 1485 West, New Caney
- Splendora Fire Department-14088 Hwy 59 N. Splendora
- The Woodlands Children's Museum-4775 W. Panther Creek Drive, #280, The Woodlands
- Justice of the Peace, Precinct 1 Judge Wayne Mack
-300 S. Danville, Willis
-19380 Hwy 105 W, #507, Montgomery
Back-to-school items will be redeemed the weeks of August 11-29.
Much needed items include-crayons, dividers, yellow highlighters, construction paper, markers, glue sticks, scissors, rulers, pencils, folders, and backpacks. Backpacks are always in demand and can make an important difference to a child's experience fitting in with their peers.
Montgomery County Emergency Assistance is a not-for-profit agency serving the community since 1981.This fall MCEA will introduce a program to move clients into self-sufficiency by offering education, financial independence, health/wellness and an individual service plan through key collaborations in the community. The agency is excited to be able to partner with the community in offering real-life solutions.
MCEA is a funded partner of Montgomery County United Way.