/

/

August 9-15 proclaimed National Community Health Center Week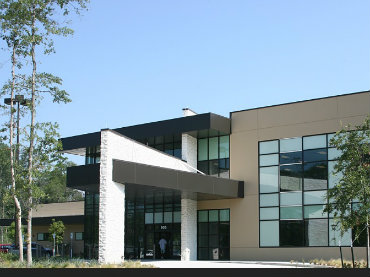 CONROE, Texas - County Judge Craig Doyal and Precinct Commissioners unanimously proclaimed August 9-15, 2015 National Community Health Center Week (NCHCW) in Montgomery County, Texas. Health centers serve 22 million people nationally, and Lone Star Family Health Center (LSFHC), the largest health center in Montgomery County, serves as the healthcare home for more than 24,000 area residents.

"Whether you are a business owner, a hair stylist, server in a restaurant or recently unemployed, we take care of you! We ensure everyone has access to care regardless of what position you hold, where you live, what language you speak, or how you pay for services," remarked LSFHC CEO, Dr. Stephen McKernan, following the Commissioner Court's announcement.

Health centers started as a pilot project 50 years ago during President Lyndon Johnson's War on Poverty. Today health centers are a bright spot in America's health care system because of sustained governmental investment. As part of a weeklong campaign to raise awareness about the accomplishments of health centers as the most successful system of primary healthcare in the country, LSFHC is celebrating local, state, and federal elected officials at a luncheon on Friday, August 14, 2015.

"When people have a place to go for regular health care, they feel more comfortable using it. They stay healthier. Our patients get all the care they need under one roof. They are treated as individuals, with dignity and respect. This is what healthcare should be. Our elected officials help make this possible with their advocacy and support. We appreciate all they do and are recognizing them for it," shared Marilyn Kasmiersky, Director of Business Development.

Health centers reduce health disparities, increase access to care, and they also boost the local economy. LSFHC is one of the largest employers in Conroe with more than 150 employees. This year marks the 50th Anniversary of Community Health Centers, and in addition to the elected officials' luncheon, LSFHC is celebrating by holding staff appreciation events, a health fair, and a blood drive. For more information about National Community Health Center Week, visit healthcenterweek.org

Founded in 2002, Lone Star Family Health Center is a Federally Qualified Health Center with the mission of providing high quality, easily accessible health services to the underserved and the community at large, providing comprehensive primary care services for all ages. The health center has two locations at 605 South Conroe Medical Drive next to Conroe Regional Medical Center and at 440 Rayford Road, Suite 150, Spring, TX.

For more information, view the Lone Star Family Health Center website at the link provided.