/

/

Habitat for Humanity hosts VIP event for its new ReStore Home Improvement Shop
Habitat for Humanity hosts VIP event for its new ReStore Home Improvement Shop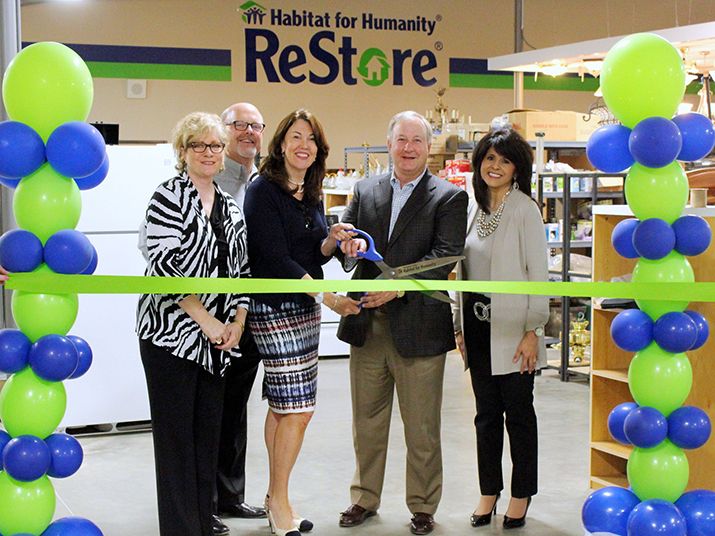 MONTGOMERY COUNTY, Texas — Habitat for Humanity of Montgomery County recently hosted a VIP event for its new ReStore home improvement resale shop. The event recognized capital campaign donors, board members, and community leaders.

Officially named "ReStore at the Woodforest Center" the new and expanded non-profit home improvement resale store and donation center is located at 9407 S.H. 242 in Conroe, approximately one and a half miles east from I-45, near The Woodlands.

ReStore sells new and gently-used furniture, home accessories, building materials, appliances and more to the public at a fraction of the retail price. The ReStore concept reduces sub-standard housing, helps improve living conditions, and is environmentally friendly by re-purposing items for reuse and recycling. Proceeds from the sale of donated items are used by Habitat for Humanity of Montgomery County towards its mission of bringing people together to build homes, communities and hope.

Through Habitat for Humanity, a faith-based nonprofit ministry, they are offered hope for a better future through a self-help solution. In an effort to facilitate decent, affordable homes in partnership with those in need, Habitat for Humanity provides permanent housing solutions to very low-income working families, helping them to become homeowners and break the cycle of poverty.