/

/

Montgomery County: Where and when you can donate to flood victims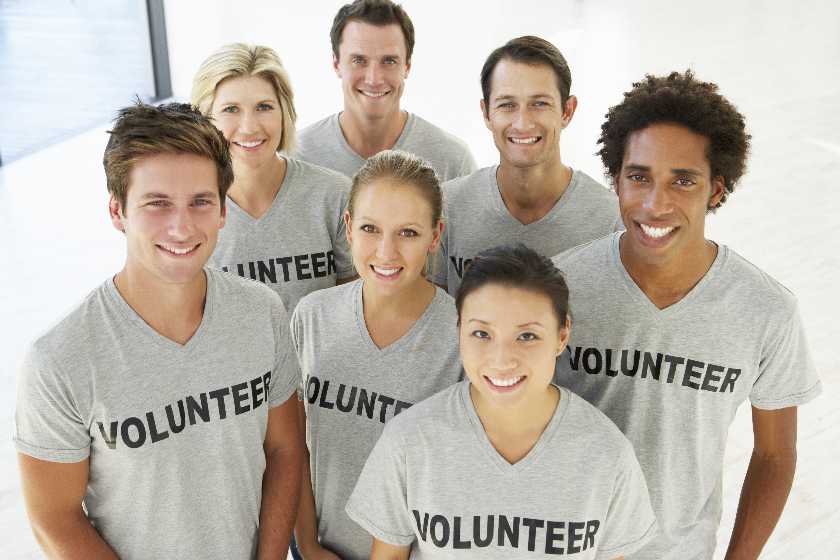 MONTGOMERY COUNTY, Texas – Residents are eager to give, so Woodlands Online has compiled a list of current donation opportunities. Please note the items requested may change on a daily basis, as will the locations and organizations. We will do our best to keep you up-to-date.
Trinity Episcopal Church, 3901 S. Panther Creek
Donations to replenish the Abundant Harvest Food Truck
Wednesday Aug. 30 from 9:30 a.m. to Noon
Paper plates and cups
Plasticware
Paper towel
Rice and pasta
Cleaning supplies including bleach
Peanut butter
Salt
To-go containers
Spices
Spices
Chips
Gallon ziplock bags
Hand sanitizer
Diapers
Brighton Academy & The Ridge Church, 10801 Falconwing
Wednesday Aug. 30 from 9 a.m. – 5 p.m.
Toiletries

Light Blankets and pillows
Socks and shoes
Clothing (adult and kids)
Diapers and baby wipes
Baby food and formula
Bottles
Canned food
Water
Interfaith of The Woodlands, 4242 Interfaith Way
Thursday Aug. 31 from 8 a.m. – 5 p.m.
Non-perishable food
Water
Snacks
Diapers
Wipes
Large garbage bags
New undergarments
New blankets and pillows
New towels
City of Shenandoah Public Works Building, 29955 I-45 North
Beginning Wednesday Aug. 30, office/daytime hours
*City staff will not be available to assist with unloading
Food and Drink
· Cases of water and other drinks not needing refrigeration (e.g. Gatorade/ Powerade)
· Non-perishable food items (canned goods w/pop-top lids, dry foods, etc.)
· Canned meats/proteins
· Canned rice and/or beans
· Canned fruit
· Canned vegetables
· Canned soups, stews and/or chili
· Dry cereal
· Easy to open snacks
· Peanut butter Single serve dried fruits like raisins
Clothing (new): ONLY the following items will be accepted at this time
· New underwear for both adults and children
· New socks for both adults and children
Cleaning Supplies
· Cleaning sprays (e.g. 409/ Windex)
· Laundry Detergent
· Latex Gloves/ Rubber gloves
· Work gloves
· Contractor trash bags (large and heavy duty trash bags)
· Large tarps
· Rope/ and Paracord
· Face particle/dusk masks
· Duct Tape Dust pans
· Brooms
· Mops
· Bleach
Babies
· Formula
· Baby Food
· Diapers (all sizes)
· Pull Ups
· Wipes
· Baby Wash
· Diaper Cream
· Bottles
· Sippy Cups
Personal Care Items
· Toothbrush
· Toothpaste
· Hand Soap
· Hand Sanitizer
· Bar Soap
· Shampoo
· Deodorant
· Shaving Cream/ Gel
· Razors
· Feminine Hygiene Products
· Bath towels
· Hand towels
· Wash cloths
Miscellaneous
· Mosquito Spray
· First aid kits
· Ziploc bags in quart and gallon size
· Paper plates and plasticware
· Paper towels
· Toilet tissue
· Kleenex
Mr. Rooter of Montgomery County, 25351 Borough Park Drive
Now through Sept. 15 from 8 a.m. – 5 p.m.
Dry and wet pet food
Puppy and Senior food
MC-CARES (Montgomery County Community Assistance Recovery Efforts and Services)
Daytime hours at five locations
Central Montgomery County:
Crisis Assistance Center – 1022 McCall Ave. Conroe, TX 77301
Falcon Steel America – 3575 Pollok Dr., Conroe, TX 77303
South Montgomery County:
Interfaith of The Woodlands – 4242 Interfaith Way, The Woodlands, TX 77381
St. Anthony of Padua Catholic Parish – 7801 Bay Branch Dr., The Woodlands (Currently accepting food and water ONLY)
East Montgomery County:
Mission Northeast – 22098 Loop 494 New Caney, TX 77357
Baby food and formula
Diapers
New undergarments
Hygiene products
Water
Squeeze pouch fruit and vegetables
Easy open canned fruit and vegetables
Pasta and convenience meals
Granola bars
Toilet paper
Paper towels
Mops, brooms, garbage bags
Towels
Blankets
Woodlands United Methodist Church, 2200 Lake Woodlands Drive
Daily 9 a.m. – 4 p.m.
Toiletries
Diapers and Baby Supplies
Cleaning supplies
Non-Perishable food items
Light Blankets
Air Mattresses
Due to your generosity and overwhelming response, we have more clothes that can be used. Please do not bring clothing to our donation drop-off except:

new shoes
new socks
new underwear

Toiletries
Diapers and Baby Supplies
Cleaning supplies
Non-Perishable food items
Light Blankets
Air Mattresses
Due to your generosity and overwhelming response, we have more clothes that can be used. Please do not bring clothing to our donation drop-off except:
new shoes
new socks
new underwear