/

/

Woodforest opens door to trio of holiday events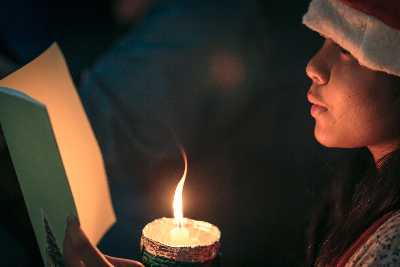 Celebrate the holidays with a trio of festive events hosted by Woodforest, Dec. 6-9.

The community is hosting three seasonal events for the public in conjunction with its Hometown Holidays celebration for residents. The free festivities include hayrides, caroling and a light parade.

"The holidays are a time for giving, so we are sharing some of our most popular events," said Shannon League, marketing director for Woodforest. "Our residents enjoy so many fun activities, but the Yuletide is when we really have a chance to go all out and demonstrate our community spirit."

The trio of events kicks off on Thursday, Dec. 6, with the annual Spirit and Sparkle Holiday Hayride. The hometown favorite takes place from 6-8 p.m. with rides starting from Jackson Park, 2829 Woodforest Parkway North. Holiday revelers will tour lavishly lit up neighborhoods and vote for their favorite displays after.

On Thursday, Dec. 7, the community invites Christmas carol lovers out for an evening of festive favorites from 6-7 p.m at Woodforest's Cypress Pond. Cookies and hot chocolate will be available to all.

An illuminated cavalcade of cars, bikes and other wheeled vehicles will light up the night as they travel from the community's Forest Island complex, 4665 Woodforest Parkway North, to Jackson Park, 6-7 p.m. Saturday, Dec. 9, during Woodforest's Parade of Lights. A special guest marshal will be available for pictures after the parade.

Woodforest's events are planned by the community's full-time lifestyle director, who also coordinates such year-round activities as movie nights, outings and parties.

Learn more about Woodforest at www.woodforesttx.com.