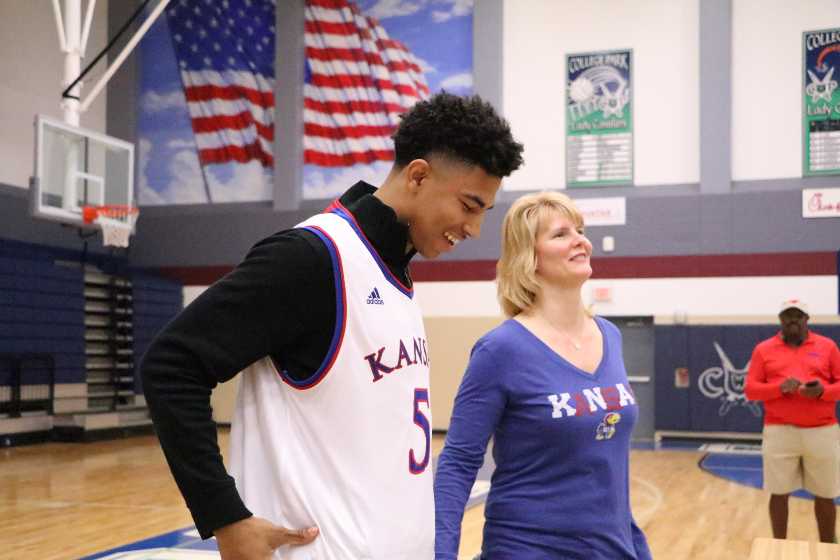 THE WOODLANDS, Texas—A week after Quentin Grimes was selected to the Naismith Award Watchlist and cracking the top 10 national player rankings, the Kansas signee was selected to the 41st annual McDonald's All-American game.
The game consists of the top 22 players in the nation and will be held on March 28th at the Phillips Arena in Atlanta. Grimes will suit up for the West team, playing alongside other top recruits, Bol Bol, Tre Jones, and future Jayhawk teammate Devon Dotson.
Quentin Grimes made history on Tuesday by not only becoming the first College Park Cavalier to be selected for the game but as the first in all of Conroe Independent School District history. Grimes will follow in the footsteps of basketball icons Magic Johnson, Michael Jordan, Shaq, who all participated in the game.
The all-time meeting between the East/West teams is currently tied at 20-20—making the game even more interesting and competitive. And with a good performance, Grimes may even be able to add his name to a more exclusive list as a McDonalds All-American MVPs. Congratulations to Quentin Grimes on another historical accomplishment and for putting Conroe ISD and the whole community of The Woodlands on notice.