/

/

Top 3 items from The Woodlands Township Jan. 24 board meeting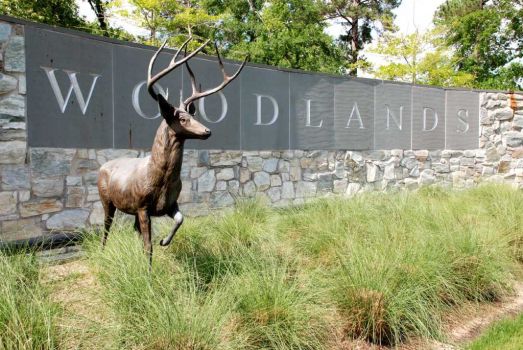 THE WOODLANDS, Texas -- The Woodlands Township Board met Wednesday Jan. 24. Here are the Top 3 things you need to know:
Hurricane Harvey
Chairman Gordy Bunch and Director Bruce Rieser met with Sen. Corman, Sen. Cruz, Sen. Cornyn and others, as well as FEMA and HUD in Washington D.C. to discuss Hurricane Harvey.
Board members are waiting on an appropriations bill of $7 billion that has been approved in Congress but is still sitting in the Senate for consideration. Some of these funds will be allocated for mitigation in The Woodlands area.
Board members, with the approval of officials in Washington, are scheduling meetings with government officials to ensure this money goes directly to Hurricane Harvey projects instead of to the Houston-Galveston Council of Governments where it might be divided up further.
FEMA and HUD are very aware of the catastrophic situation in Texas, Bunch said, and that they have learned "Texas is responsive and organized."
New fire truck
The 2018 Pierce Velocity Pumper Fire Engine has been approved to replace the 2007 Pierce Fire Engine currently being used at the Central Fire Station. The vehicle will cost $736,667, which is just short of the $800,000 capital budget. The remaining money will be used to buy equipment for the engine.
This purchase is in line with the 2018 plan to order a new fire engine after a certain number of miles, as many people do when their cars go over a certain mileage. The 2007 fire engine has logged 9,700 hours which is equivalent to roughly 291,000 road miles.
The 2007 engine will be designated to reserve status after the new engine comes in, 10-11 months after the order is placed. The 2003 engine that was previously on reserve will be designated to training only.
"Visit The Woodlands"
The Woodlands Convention and Visitors Bureau has hired a new Assistant Director, Elizabeth Eddins, whom received the Rising Star Award by The Texas Travel Industry Association in 2014.
The Woodlands is being promoted nationwide for travel, leisure, and convention through brochures, power points, and signs. There is a brand-new sign in front of the Technology Forest Center that is being used around the country: "Visit the Woodlands, Texas."