/

/

U.S. Rep Kevin Brady to speak at Lone Star College; small-business owners town hall slated for Feb. 22
U.S. Rep Kevin Brady to speak at Lone Star College; small-business owners town hall slated for Feb. 22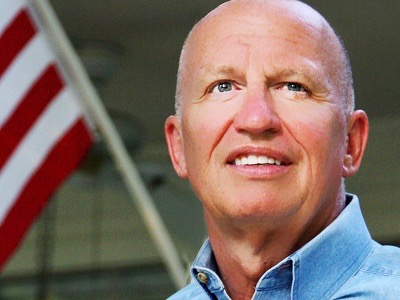 THE WOODLANDS, Texas -- The recent tax bill signed into law by President Trump resulted in the most sweeping overhaul of our nation's tax code in 31 years. Small-business owners now face making new decisions including determining what qualifies as business income.
U.S. Rep. Kevin Brady, a key architect of the new tax bill, will address the questions small-business owners have during a special Small Business Town Hall Feb. 22 hosted by the Lone Star College-Small Business Development Center.
"Today's economy is full of opportunities and Lone Star College is helping small-business owners seize the moment and compete," said Brady. "This is a tremendous opportunity for all of our local small businesses and I am looking forward to being part of it."
The Small Business Town Hall with U.S. Rep. Brady will take place Thursday, Feb. 22, from 4 – 5 p.m. at the Lone Star Community Building located at the Lone Star College System Office in The Woodlands. The event is free to the public.
"We are very excited to have Congressman Brady speak and help the small-businesses in our area get a better understanding on how this new law may impact them," said Miguel Lopez, LSC-SBDC executive director. "This will be a great opportunity to ask questions directly to one of the authors of the law."
The event is free, but registration is required by emailing SBDC@LoneStar.edu.
U.S. Rep. Brady serves the 8th Congressional District of Texas in the U.S. House of Representatives. Spanning nine counties in the greater Houston area, the 8th District is home to a robust local economy driven by hardworking families, businesses of all sizes, and industries representing every sector of the U.S. economy.