/

/

The Woodlands Pavilion box office opens March 12; annual gala and concerts on the schedule
The Woodlands Pavilion box office opens March 12; annual gala and concerts on the schedule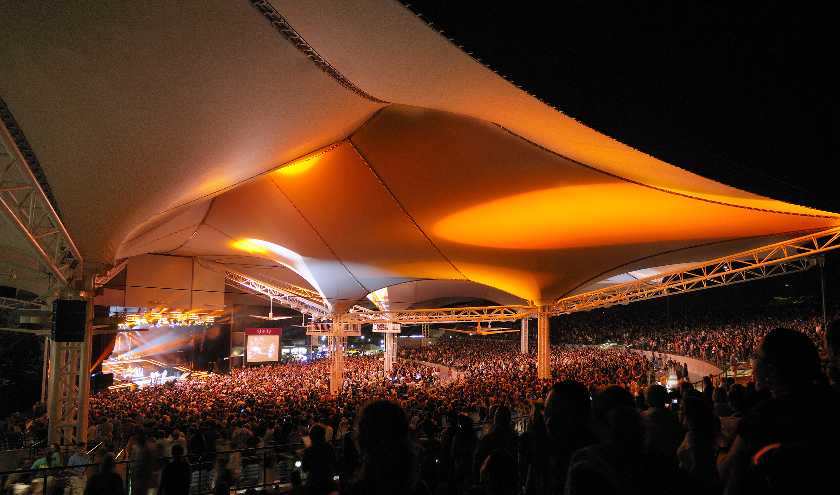 THE WOODLANDS, Texas -- It's a sure sign of spring in The Woodlands when the Cynthia Woods Mitchell Pavilion box office opens for business.
The box office will reopen Monday, March 12. The Box Office is located 2005 Lake Robbins Drive. Standard business hours are Monday through Friday 10 a.m. to 5 p.m. On event days held between Monday and Saturday, The Box Office is open from 10 a.m. through intermission. For Sunday events, the Box Office is open from noon through intermission. The Box Office may be closed on holidays and during non-ticketed events. The South Box Office, located at The Pavilion's South Gate entrance, opens at gate times on event days only.
The Pavilion is hosting its annual gala March 24, featuring a private performance by Don Felder, formerly of the Eagles.
"This will be the first time our gala will be at our own venue and we cannot wait to take our guests on a true California Adventure," said Lisa Baeckel, Development Director for The Pavilion. "The gala is an opportunity for us to showcase the impact The Pavilion has on our community. It will be an event you won't want to miss."
The concert season kicks off Thursday April 19 with the Foo Fighters and The Struts.
For more information, visit www.woodlandscenter.org