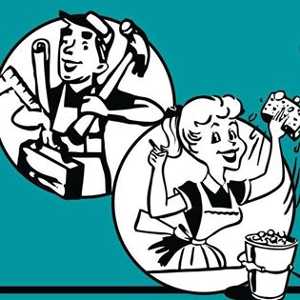 Houston, TX – Sometimes Spouse was recently ranked in Entrepreneur magazine's Top New Franchises list. This list recognizes the top 100 companies that have been franchising for five years or less, based on data submitted for Entrepreneur's Franchise 500® ranking. Sometimes Spouse,which began franchising in 2016, was ranked #62.

"Sometimes you need a spouse without the hassle, Sometimes Spouse."

'More than 20 percent of the companies that applied for this year's Franchise 500 ranking are young, having only been franchising for five years or less," says Jason Feifer, editor in chief of Entrepreneur. "These newcomers are challenging their older and larger competitors with innovative models, marketing methods, and menus."

Entrepreneur's 2018 Top New Franchises ranking was determined using the company's Franchise 500 formula, which is a comprehensive evaluation of more than 150 data points in the areas of costs and fees, size and growth, franchisee support, brand strength, and financial strength and stability. Sometimes Spouse's position on the ranking shows that it is off to a strong start on its franchising journey.

To view Sometimes Spouse in the full ranking, visit entrepreneur.com/franchises/topnew. Results can also be seen in the April 2018 issue of Entrepreneur.