Pumped about plumbers: Mr. Rooter Montgomery County celebrates National Hug a Plumber Day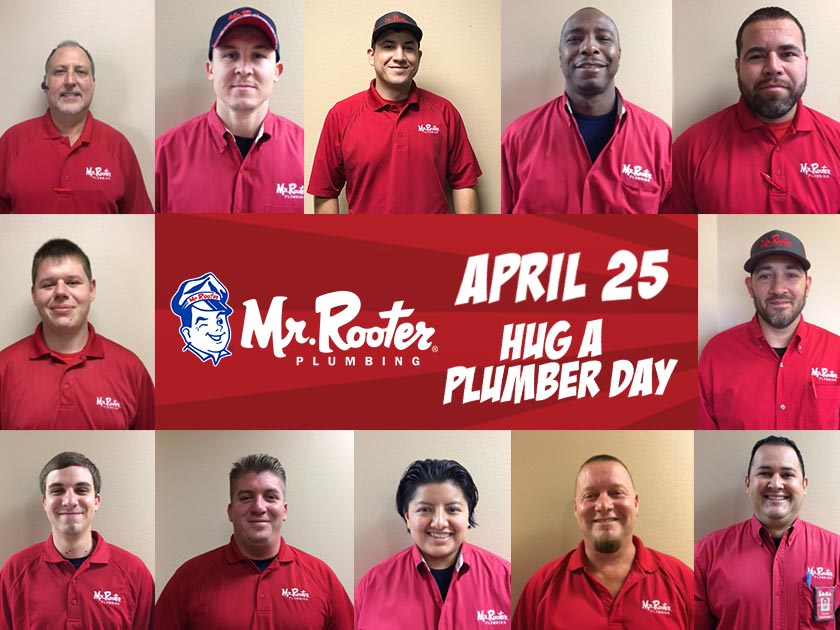 MONTGOMERY COUNTY, Texas -- It's not something you usually think of until disaster strikes and the need for one is urgent, so you might be surprised to learn that the plumber who shows up at your house has undergone thousands of hours of training and is part of a highly respected industry.
"History shows the plumbing industry has truly saved more lives than the medical industry in general," said Roger Goertz, President of Mr. Rooter Plumbing of Montgomery County. "Think about this: There were over a million people living in Rome during the B.C. time period. Who do you think they turned to when they had to rid living quarters, businesses etc. of human waste as well as provide drinking water? It wasn't doctors, lawyers or judges. It was plumbers."
Wednesday April 25 is National Hug a Plumber Day.
"The plumbing trade is often thought of as what many have called a 'butt-crack' job," Goertz said. "This may have been true at one time, but the trade has advanced well past that with new ownership of companies that are not third-and- fourth-year generation plumbers who are focusing on a more professional approach to the business."
Goertz said that anyone starting in the plumbing industry in the State of Texas today starts out as an apprentice, a process that lasts two to four years while working under the supervision of a master plumber, attending classes and passing a licensing exam. Once a plumber is licensed as a tradesman or journeyman, he or she can undergo another 8,000 hours of industry education and experience to become a master plumber.
The industry is governed by the Texas State Board of Plumbing Examiners.
"As the plumbing industry becomes more intricate in water saving issues, water consumption safety and other government regulations, the training has become more involved," Goertz said. Mr. Rooter of Montgomery County employs six plumbing apprentices in training, six tradesmen, six journeymen of which two will soon test in Austin for their master designation, and two masters.
"Is the work complicated? No," Goertz said. "Is it rewarding? Yes."
Mr. Rooter is a Best of The Woodlands winner for four consecutive years, 2015-2018. For more information, visit www.MrRooterMontgomeryCounty.com.
Mr. Rooter Plumbing Montgomery County President and Executive Vice President Roger and Natalie Goertz
Mr. Rooter Plumbing Montgomery County Field Manager Jonathan LeBron