/

/

Strike donates $5000 to Meals on Wheels Montgomery County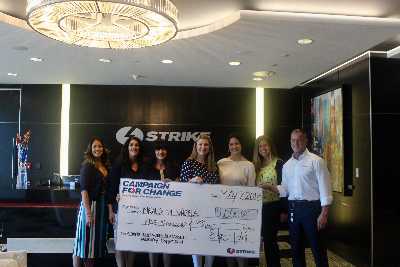 MONTGOMERY COUNTY, Texas -- When Hurricane Harvey hit, Strike employees reached out to assist other Strike employees affected by the Hurricane's wrath. Employees donated their PTO hours so that any time off needed by Harvey affected employees would not result in loss of pay. Strike was left with additional PTO hours. Steve Pate, CEO asked that the hours be monetized and donations made to local non-profit organizations. $5000 was donated to Meals on Wheels Montgomery County.

'"We are so grateful for Strike's generosity. This donation will greatly help our efforts to add 45 more seniors to service this year," stated Summer Day, Executive Director of Meals on Wheels MC.