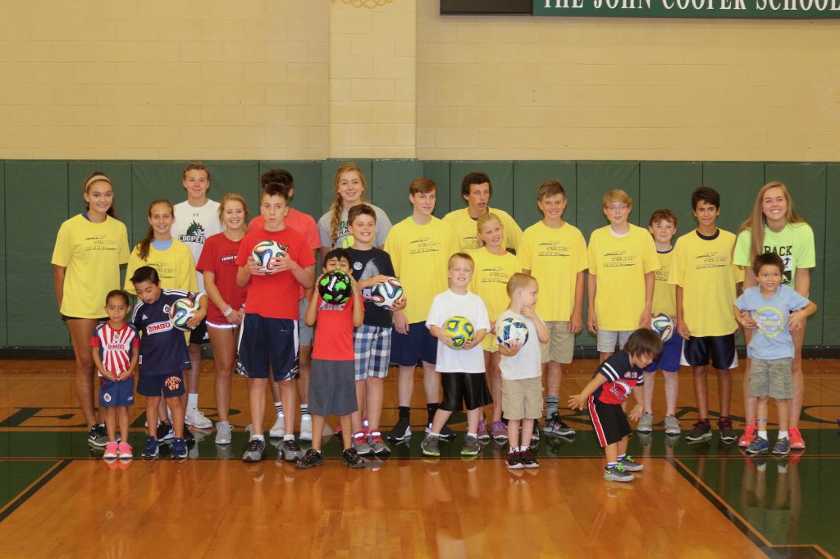 THE WOODLANDS, Texas -- Houston Dynamo/Dash Youth Soccer Club will be having their annual TOPS Soccer Camp at John Cooper High School from Monday, June 11 - Thursday, June 14. The TOPS Program / Camp is sponsored by Bradbury Brothers.
The club would like to recognize and thank our camp sponsor - the Bradbury Brothers (Cooling, Heating & Plumbing) and also John Cooper High School for allowing the club to use their indoor training facilities.
"The Bradbury family (Bradbury Brothers) is proud to serve as the title sponsor for the TOPS Soccer Camp," Michael Bradbury said. "We appreciate the opportunity to partner with Texas Rush in making a positive contribution to our local community. Soccer has played a major role in our family's life and should be enjoyed by everyone, including those with physical or mental limitations."
For more information on registering your child and/or volunteering within the Fall / Spring seasons, please contact Emily Black and Meghan Cloninger at tops@dynamodashyouth.com or call 281-298-2180.
Camp Information
When: June 11-14, 2018
Time: 9:00am – 10:00am
Where: Dunlap Gym, John Cooper School (1 John Cooper Dr, The Woodlands, TX 77381)
Who: Ages: 4-14
Price: $25