/

/

Top 5 Things to do This Week in The Woodlands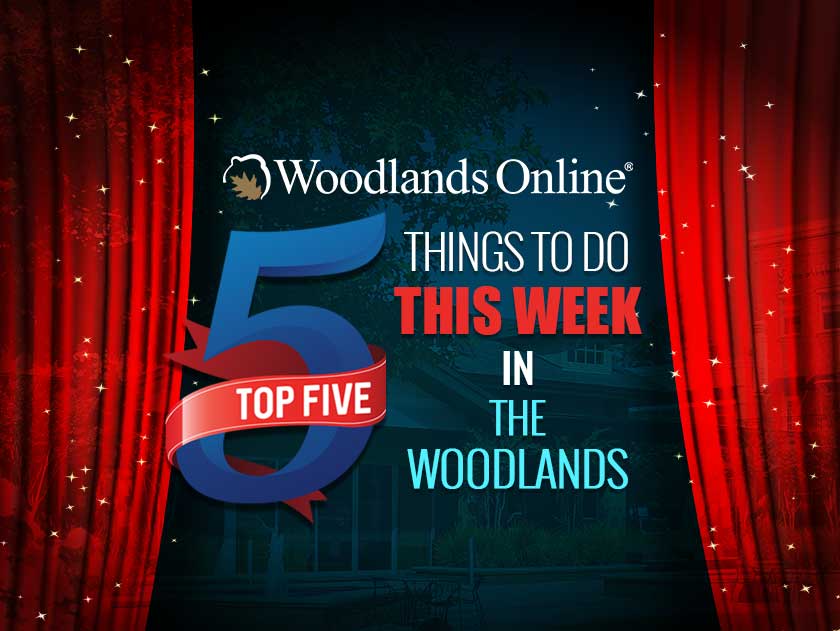 THE WOODLANDS, Texas – Art, animals, activities, abodes … we have it all this week in our Top 5 Things to do in The Woodlands.
Yoga is defined as a spiritual discipline that includes breath control, meditation and specific body postures to improve health and induce relaxation. It can be quite advanced, but Memorial Hermann The Woodlands offers a gentle version for people who are injured, ill or have other activity restrictions. Get your Zen on at Gentle Yoga for Cancer Survivors 9 a.m. – 10 a.m. Monday June 25 at Canopy cancer center, 1120 Medical Plaza Drive, Suite 250.
Who doesn't love to draw? It's something we do from the time we're little kiddos, but here's your chance to take it up a notch with charcoal drawing at Glade Arts Foundation 1 p.m. – 4 p.m. Tuesday June 26. The "Figure Drawing in Charcoal" workshop will be taught by Susie Harrison, an artist/educator from the Fort Worth area, who has worked extensively with figures in charcoal. The workshop is open to high school students and adults. All materials provided. Click here for more information and to register.
There are four-legged fur babies out there waiting for their forever homes, but until they find them, they are cared for by Operation Pets Alive. OPA is seeking volunteers, everything from foster families to administrative folks. OPA's mission is to be NO KILL in Montgomery County. You can learn more at a volunteer orientation/information session 6:30 p.m. – 8:30 p.m. Wednesday June 27 at South Lake Community Center, 2235 Lake Robbins Drive, Room 107. If you can't make the meeting, email volunteer@operationpetsalive.org for more information.
Grab your BFF and head to Painting with a Twist, 570 Sawdust Road, 7 p.m. – 9 p.m. Thursday June 28 for "Happy Tree Set." You paint one side, your partner paints the other, and it's all put together to create one awesome masterpiece. Bring your favorite bottle of wine or other beverage, your favorite food and your favorite people and Painting with a Twist will take care of the rest. Reserve your spots here.
Taste and tour at the same time! Mike Seder, and RE/MAX The Woodlands & Spring, are dishing out the goods at BBQ on the Boulevard, 11:30 a.m. – 1:30 p.m. Saturday June 30. Dickey's Barbecue will be there to fill your belly while you tour new homes at Boulevard Green at Vision Park, 101 Vision Park Boulevard, Shenandoah.