Lake Front North in Hughes Landing: Howard Hughes Corporation acquires former CB&I office buildings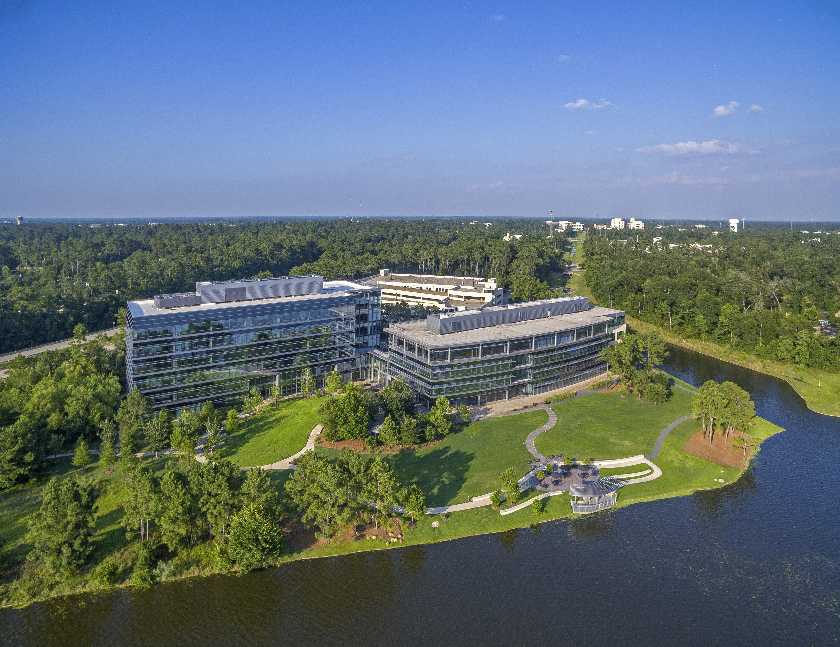 THE WOODLANDS, Texas -- The Howard Hughes Corporation® (NYSE:HHC) has recently acquired the two former Chicago Bridge & Iron Company (CB&I) Class-A office buildings, situated on the northern end of Hughes Landing® in the acclaimed master planned community of The Woodlands®.

Totaling 257,025 square feet, the two buildings are located on 12.92 acres on the north side of Lake Woodlands at 2103 Research Forest Drive, with approximately 3.4 acres of the total site designated for future development opportunity. The Howard Hughes Corporation will reposition the campus as "Lake Front North in Hughes Landing."

"We are excited to have acquired these office buildings and to integrate them into the highly amenitized, wellness-oriented lifestyle of Hughes Landing, further enhancing our 'live, work, and discover' atmosphere," said Paul Layne, President of the Central Region for The Howard Hughes Corporation.

"This acquisition presents an opportunity to expand the potential for commercial development of the award-winning Hughes Landing area and to attract businesses considering a strategic relocation to one of Houston's best performing submarkets."

"This acquisition is an excellent example of The Howard Hughes Corporation's unique ability to respond to market demand and create value for our shareholders," said Grant Herlitz, President of The Howard Hughes Corporation. "We currently have very little office space available to lease in our existing portfolio at Hughes Landing, and plan to begin construction on our next office building. The ability to purchase these buildings provides us with instant Class-A inventory at a time when we are seeing significant demand for space."

Both Class-A office buildings offer stunning views of the natural setting of Lake Woodlands. Constructed in 2003, the four-story Building 1 offers 108,325 square feet of office space, with a fitness center and locker rooms on the first floor. Building 2 is a six-story building built in 2014 that features 148,700 square feet of office space, with a multi-purpose conference room, executive conference room and a data center.

The office campus includes a serene waterfront park with access points from Research Forest Drive and Grogan's Mill Road, as well as 1,035 parking spaces within a covered garage. The Howard Hughes Corporation is currently offering leasing for single-tenant or multi-tenant opportunities.

Following its acquisition by McDermott International, CB&I moved to west Houston near the Energy Corridor. H. Dan Miller, Senior Managing Director with HFF, represented CB&I in the acquisition. For more information on Lake Front North in Hughes Landing, visit www.LakeFrontNorth.com.