/

/

Top 5 Things to Do This Week in The Woodlands Jan. 7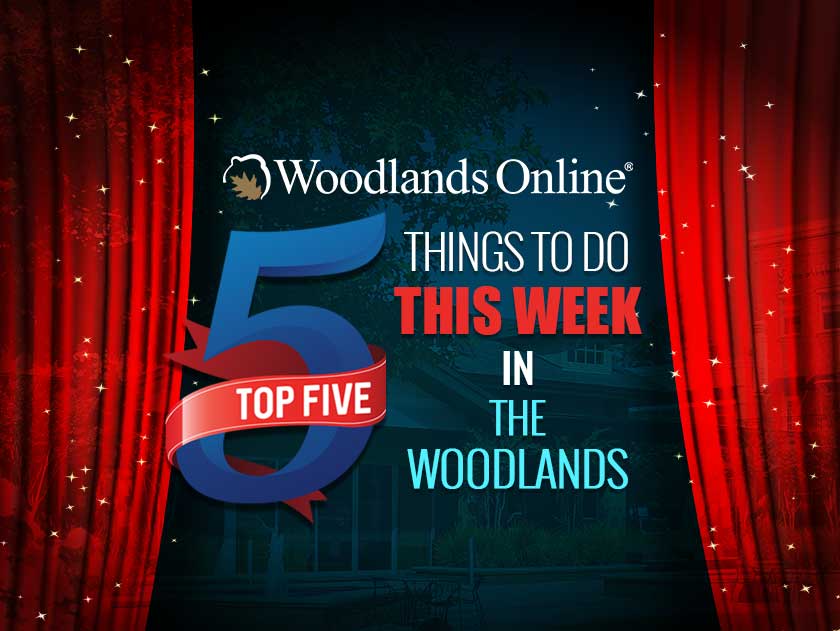 THE WOODLANDS, Texas – Happy New Year! It's time to get back to the routine, to the daily grind. Jazz it up a little by checking out what's going on around The Woodlands this week.

The new year brings something new to the beauty market: Bellafill. It's the only FDA-approved facial filler to last up to five years. Want to know more? Join Radiance Medical Aesthetics & Wellness for an information evening Tuesday Jan. 8 from 5:30 p.m. – 7:30 p.m. There will be refreshments and door prizes. RSVP at 281-367-4700.

America's ER in Magnolia is offering a free CPR class 10 a.m. – noon Wednesday Jan. 9. Even if you've taken a CPR class before, a refresher could never be a bad thing. Check it out and walk away certified in CPR. Register by calling 281-789-3400.

Can't get to Napa Valley? Then bring Napa Valley to you. Jasper's at Market Street is hosting a wine dinner with Trinchero Napa Valley 5 p.m. – 7 p.m. Thursday Jan. 10. The Trinchero family has seven decades in the wine industry. Jasper's executive chef has created a 3-course menu to pair with offerings from Trinchero Mario's Vineyard. Cost is $35 per person. Reserve your table by calling 281-298-5650.

There are electronic versions of our favorite childhood games everywhere these days, but put that device down and get back to the old-fashioned, in-your-face way at Family Bingo Night, 6:30 p.m. Friday Jan. 11 at Rob Fleming Recreation Center. Cost is $5 per person.

Wondering what to do with the kiddos, whether they're little bitty or ready for school? Check out two possibilities Saturday Jan 12. Children's Learning Adventure Childcare Centers is hosting an open house 10 a.m. – 1 p.m. with info on Infant, Toddler, Pre-K, Kindergarten and After School programs. For kids PK-12 th grade, check out the John Cooper School Annual Open House at 1 p.m. Faculty and administrators will join Admission Office representatives for a presentation of the school's philosophy, curriculum and admission process and a campus tour will follow.