/

/

It's back! Vote for your favorite business in 2019 Best of The Woodlands contest
It's back! Vote for your favorite business in 2019 Best of The Woodlands contest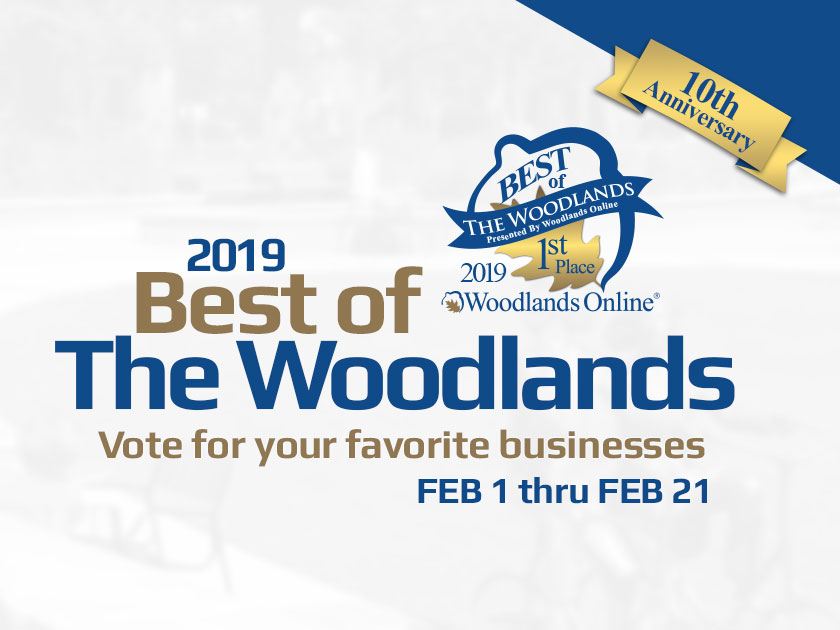 THE WOODLANDS, Texas – It's that time of the year again – time for you to cast your ballot for Best of The Woodlands.
'We consider it to be an honor to be a part of The Woodlands.' – Brandi Watterson, Brighton Academy, 2018 Best of The Woodlands Business of the Year
Now in its 10th year, Best of The Woodlands allows you to vote for your favorite businesses in the community, from restaurants to dentists, salons to gyms and everything in between.
Voting begins Feb. 1 and ends Feb. 21.
Local businesses sure do appreciate your participation.
"Having been voted Best of The Woodlands for multiple years as well as 2018 Business of the Year by the people of our community carries both a weight and privilege we don't take lightly," said Brandi Watterson, owner of Brighton Academy. "We are encouraged by the recognition to continue to be the best in our industry, and serve the families of our community. As a locally owned and operated business, we value the voice of those we serve, and have had the opportunity to serve in the past. We encourage all businesses of The Woodlands to ask their patrons to take the time to vote. It's incredible to hear what people love about your business when you give them the opportunity express it."
Participating in Best of The Woodlands is your opportunity to thank the businesses and organizations that help make The Woodlands special.
"These awards encourage us to continue creating opportunities for children that educate, empower and excite because they represent the satisfaction from families in our community with the positive differences we are making in the lives of children," said Angela Colton, executive director of The Woodlands Children's Museum, voted 2018 Best of The Woodlands Best Place for Family, Arts and Craft, and Best Kids Entertainment. "Knowing the community feels we are presenting opportunities that provide the best family arts and projects, as well as children's entertainment, encourages us to do better and to do more."
To vote in Best of The Woodlands, you must be a registered member on Woodlands Online. Simply log in and begin voting. In an effort to keep the voting results as fair as possible, only one vote per person for the entirety of the contest is allowed. Again, voting begins Feb. 1 and ends Feb. 21. Results will be posted Feb. 25.
The 2019 Best of The Woodlands is sponsored by The Woodlands Heating & Air Conditioning.