/

/

Nine Cooper Student Artists Awarded By The Woodlands Arts Council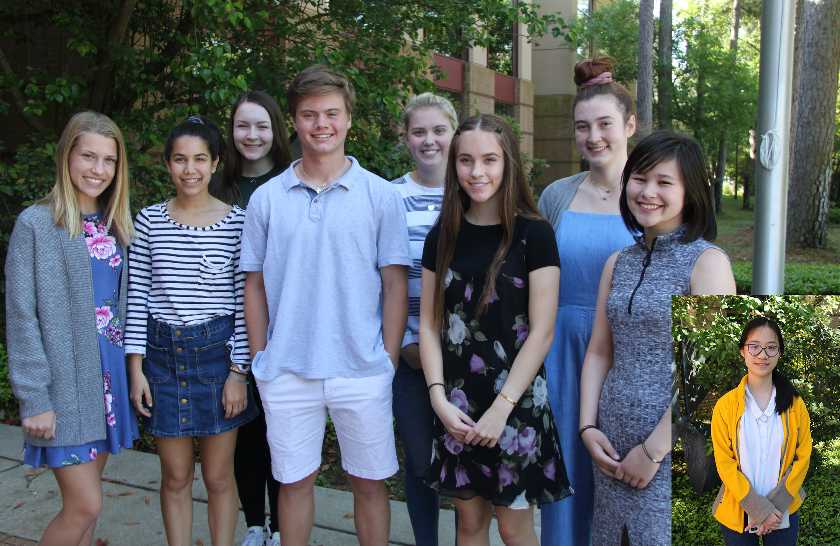 THE WOODLANDS, TX -- Nine students from The John Cooper School were awarded in the 2019 Student Art Scholarship Competition sponsored by The Woodlands Arts Council in April. Junior Haley Hinch won first place and a $1,500 scholarship in the photography category for "A Day's Work" and senior Peyton Tague received first place and the same scholarship for her digital piece, titled "Dysmorphic."

Junior Maddy Sinkovic was awarded second place and a $1,000 scholarship in the Digital category for her work titled "Not Good Enough." Senior Maddie Smith was awarded third place and a $500 scholarship in the sculpture category for her piece titled "Galactic Tides."

Awarded Honorable Mentions in the competition were senior Avery Nakahara and junior Wyatt Wright, sculpture; senior Natalie Osmond, digital; junior Caroline Muhith, photography; and sophomore Cathy Zhang, animation.

All pieces that were awarded scholarships and recognitions were displayed in the Student Scholarship exhibit at the 14th Annual Woodlands Waterway Arts Festival on April 13 and 14.