/

/

The Kangaroo Forest Preschool earns Texas Rising Star award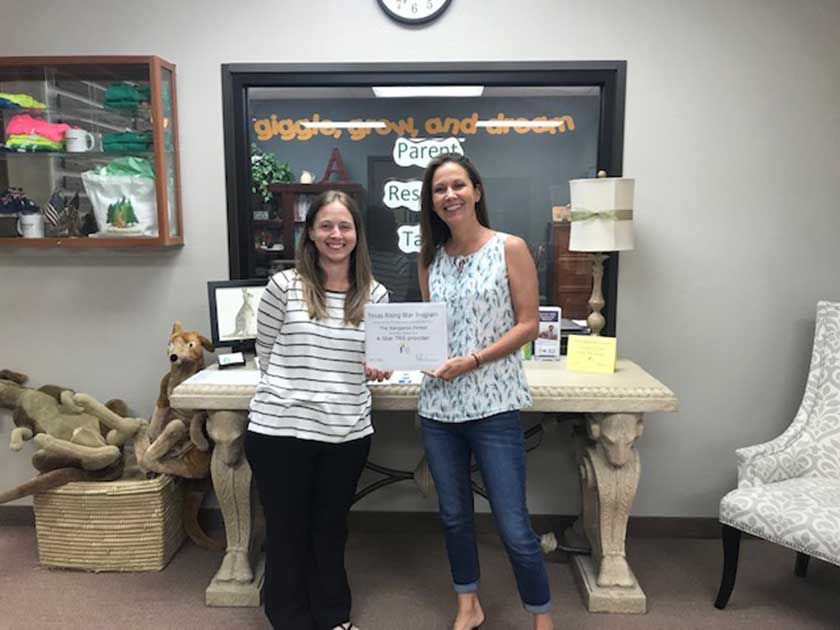 THE WOODLANDS, TX -- As a reflection of their commitment to high standards of child-care, The Kangaroo Forest Preschool in Indian Springs received the Texas Rising Star award. Texas Rising Star (TRS), a quality-based child care rating system, is an entirely voluntary achievement for which some providers reach out.

Texas Rising Star-certified schools are committed to quality improvement in their programs. TRS certification requires providers to exceed the state's minimum standards in five categories: director and staff qualifications, caregiver-child interactions, curriculum, nutrition and outdoor activities, parent education and involvement.

The Kangaroo Forest worked for this certification through a six-month process of audits, curriculum construction and classroom requirements inspected by a Texas Rising Star examiner. The rating system is based on a two-star, three-star or four-star rating with four stars being the best possible score. The Kangaroo Forest preschool is thrilled to have been bestowed the four-star award.

"Being in business for 13 years and working diligently to increase our education standards, I feel this certification furthers our belief that children need quality early childhood education," Amber Secrest, owner and director of The Kangaroo Forest, said. "And we are committed to providing our community a program worthy of the amazing families here in The Woodlands. We aim to continue achieving higher standards of education in the years to come."

You can visit The Kangaroo Forest website to learn more about what makes this preschool so special. The Woodlands community is proud to have such wonderful child-care facilities for our children.