The Howard Hughes Corporation Announces Skylar Grace Spa Coming To The Woodlands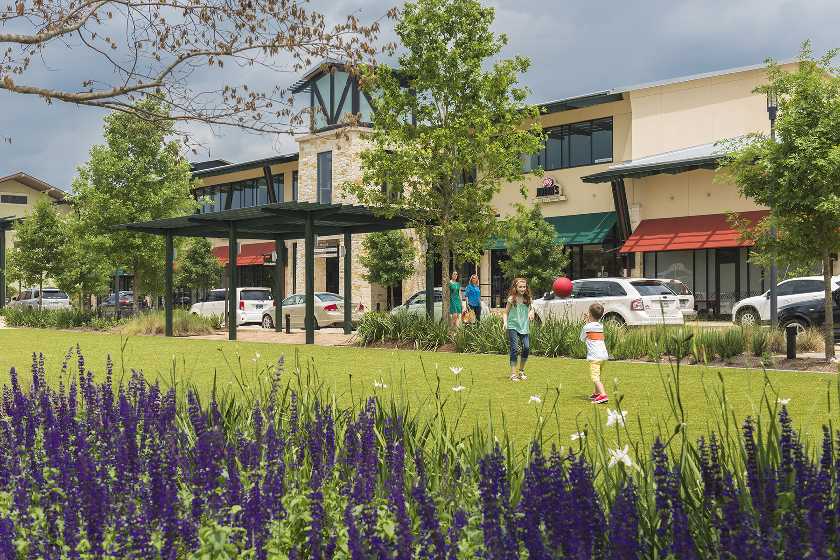 THE WOODLANDS, TX -- The Howard Hughes Corporation® (NYSE: HHC) has announced Skylar Grace Spa has signed on as the newest tenant to join Creekside Park® Village Green, located in Creekside Park Village Center in The Woodlands®.
Skylar Grace is Newest Tenant in Creekside Park® Village Green
Skylar Grace offers 100% all-natural cosmetic airbrush tanning with solutions that are comprised of water-based, high-quality DHA to deliver natural-looking airbrush tans that are flawless in color. Other beauty services include microblading, cosmetic tattooing, and teeth whitening. Private parties catering to proms, bridal parties and girls' night out events are also available.
Occupying 1,373 square feet in suite A220 at 26400 Kuykendahl Rd., build-out is expected to be complete this summer.
"We are extremely excited to bring our custom services to The Woodlands area this summer," said Maggie Judge, Co-Owner and Marketing Manager of Skylar Grace Spa. "We chose The Woodlands for its vibrant and growing community which as residents, we are already a part of having each raised our children here. As a well-planned development, the hike and bike trails encourage an active and healthy lifestyle which aligns with our core demographic. The Howard Hughes' shopping developments such as Creekside Park Village Center are conducive to bringing communities together, which is ideal for our type of business. We want to help make people look as good as they feel."
Rip Reynolds, Vice President of Retail and Commercial Land for The Howard Hughes Corporation, added, "We are pleased to have Skylar Grace join the lineup at Creekside Park Village Green. This unique concept is a wonderful addition to the service offerings within Creekside Park and The Woodlands."
Eric Wolter with Connect Realty represented Skylar Grace Spa while Grant Gold, Senior Manager, Leasing for The Howard Hughes Corporation, represented the company. For more information, visit SkylarGraceSpa.com or call 832-464-7503.
Creekside Park Village Green is located at 26400 Kuykendahl Road between Creekside Forest Drive and New Harmony Trail. Creekside Park Village Green highlights a scenic tree-lined park with lush perennial landscaping, pergolas and a water splash pad.
Retailers and restaurants located in Creekside Park Village Green include Artisanat Home Décor, AT&T, Club Pilates, Creekside Family Eyecare, Creekside Park Family Dentistry and Cosmetic Dentistry, Creekside Village Dry Cleaners, Crust Pizza Co., Cupcakes and Bubbles, CycleBar®, Edward Jones, EXIT Lone Star Realty, Fielding's Local Kitchen + Bar, Hand & Stone Massage and Facial Spa, Huntington Learning Center, The Joint Chiropractic, Jordan's Sweet Shoppe, Levure Bakery & Patisserie, Nails of America, Register Real Estate, Reserve Salon & Spa, Shogun Japanese Sushi & Grill, Subway, UPS Store, Vein Clinics of America, The Woodlands Allergy, Asthma & Immunology Center, Woodlands Family Dental, and Woof Gang Bakery & Grooming.