/

/

Texas Children's Hospital in The Woodlands Welcomes Unique Employee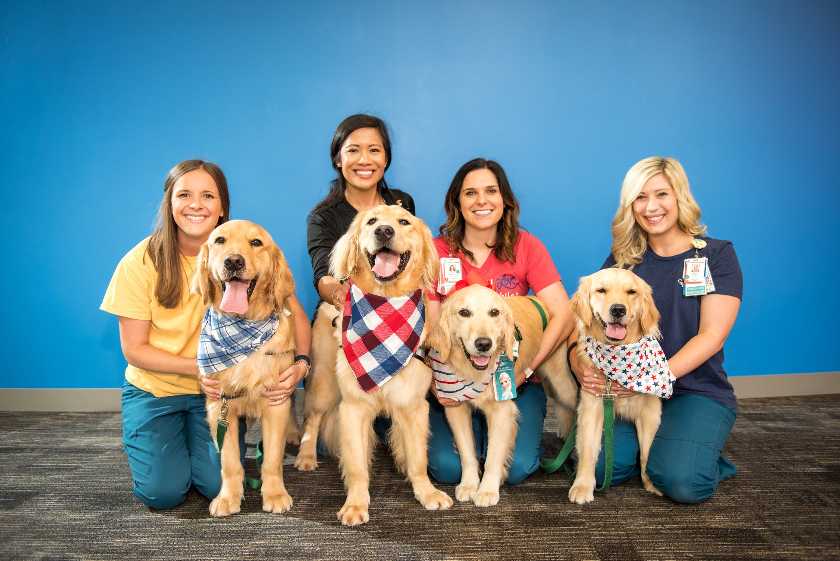 THE WOODLANDS, TX -- This week, patient families and employees have noticed a new, four-legged employee walking through the halls of Texas Children's Hospital The Woodlands. Cohen, a 19-month-old Goldendoodle/Golden Retriever mix, is Texas Children's Hospital The Woodlands' first therapy dog. He joins Golden Retrievers Elsa, Bailey and Pinto, who serve patients at Texas Children's campus in the Texas Medical Center. All four dogs are part of hospital's Pawsitive Play Program, which is designed to enhance the emotional well-being of patients and families. Cohen will provide support to those who may be having trouble coping with a hospital stay, new diagnosis or certain medical procedure at Texas Children's Hospital The Woodlands. He is generously funded through a gift from the Newfield Foundation and spends his days with animal-assisted therapy coordinator, Carolyn "CJ" Canlas.

Just like any other employee, Cohen has an official hospital badge. He spends time without his vest playing with his toys and to ensure he always looks his best, he is groomed weekly and his paws are wiped down daily. Before making his journey to The Woodlands, Cohen underwent extensive training at Canine Assistants, a non-profit in Atlanta, which has matched more than 1,500 service dogs with individuals and hospitals.

To learn more visit texaschildrens.org/pawsitiveplay.