/

/

Pablo Cruise to play Dosey Doe in The Woodlands August 4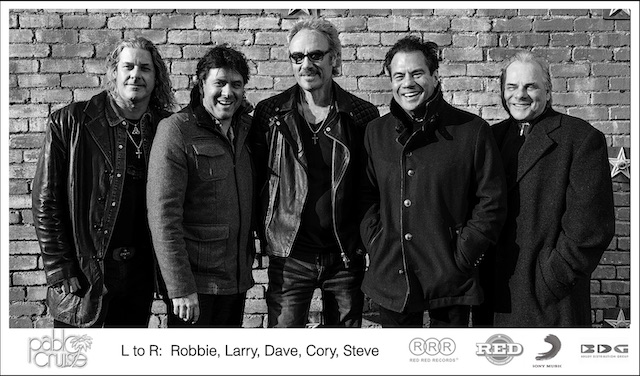 THE WOODLANDS, TX -- Pablo Cruise will be making a stop at Dosey Doe in The Woodlands August4 as part of their 2019 nation-wide tour. Formed in 1973, Pablo Cruise is a platinum selling pop/rock band formed by Cory Lerios, who plays the keys, and David Jenkins, who plays guitar and is the lead vocals for the band. Rounding out the rest of the band are Larry Antonino (base, vocals), Steve Price (drums, percussion) and Robbie Wyckoff (vocals, percussion).

The band formed in San Francisco in 1973 and released their first A&M self-titled album in 1975. Pablo Cruise's name has always been a bit of a mystery to fans, but according to their website, "'Pablo', represents an honest, real, down to earth individual, and 'Cruise' depicts his fun loving, easy going attitude towards life: In essence that's what Pablo Cruise music is all about."

The band went on to become a force in the music world, with two Top Ten singles and five Top 25 singles. They have toured internationally and are known for their wildly entertaining live shows. Their hits "Whatcha Gonna Do When She Says Goodbye?" and "Love Will Find A Way" are both still loved by many and played on radio stations across the country today.

The band has also appeared on television shows like "Dick Clark's American Bandstand," "The Merv Griffin Show," and "The Dinah Shore Hour." Lerios also composed and scored all of the music for the hugely successful Baywatch TV series.

After a 20 year hiatus, Pablo Cruise reunited. Their shows are high-energy and tons of fun. The band's smooth pop-rock sound is known for gorgeous harmonies, catchy melodies and tight, tasty ensemble playing.

Now you have the opportunity to experience Pablo Cruise live at Dosey Doe's Big Barn, complete with a three-course meal. Dinner will be served from 5:30 p.m. until 6:30 p.m. and the show starts at 7:30 p.m. Tickets start at $98 per person and include dinner. Lizi Bailey will open for the band at 6:30 p.m.

Visit https://www.doseydoe.com/big-barn to buy your tickets for this highly anticipated show. For more information on Pablo Cruise, visit PabloCruise.com.