/

/

Montgomery County Commissioners Court Votes to Continue Funding Community Nonprofits
Montgomery County Commissioners Court Votes to Continue Funding Community Nonprofits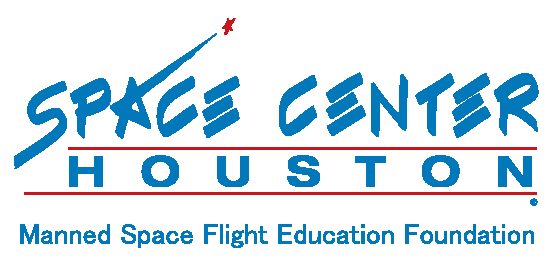 THE WOODLANDS, TX -- After weeks of public debate and a particularly extended and emotional public hearing, the Montgomery County Commissioners Court voted to continue funding local nonprofits in a 3-2 decision on August 13, 2019. After an initial move earlier this year to unilaterally discontinue funding for a number of local nonprofits, the court elected to offer a funding extension through March 2020, at which time funding may have then been cut off. In the wake of insistent, impassioned public pressure largely in favor of funding community nonprofits, the court narrowly decided to fund nonprofits such as Meals on Wheels, Yes to Youth, and the Montgomery County Women's Center through the end of fiscal year 2020 using surplus contingency funds.

After a lengthy delay — members of the court convened in executive session at the beginning of the hearing — attendees settled in for more than an hour of public comment. Among those in favor of the funding reductions was Allison Winter, Chairman of the Montgomery County Republican Party's 59th Precinct. "I believe in using taxpayer dollars wisely," Winter said. She contended that funding reductions for organizations like Meals on Wheels are a drop in the bucket when the organization has a budget in excess of $2 million and receives only $270,000 from Montgomery County.

For Eric Yollick, the notion of government taking a role in funding "charity," in his view, is itself in bad faith. He expressed concerns that charitable organizations may be over-generous in allocating money to their overhead costs and that the practice of earmarking funding for nonprofits "politicizes compassion." Members of the public in support of the funding reductions universally echoed the idea that organizations such as local businesses, churches, and private donors could surely close any funding gap created by cessation of county funding.

Though a few strong voices advocated for the court's proposed funding cuts, many more filled the courtroom to advocate passionately for an array of community nonprofits. In fact, of the more than twenty people who took the podium during the public comment period, only three opined in favor of discontinued funding for nonprofits.

For those who'd come to advocate on the side of nonprofits, the chief goal was to clarify perceived misinformation. Executive Director of Meals on Wheels Montgomery County Summer Day noted that, as with the rest of the country, the average age in the county increases in a "silver tsunami" of aging Baby Boomers, the public-private partnership wherein government entities "strategically invest in nonprofits instead of providing those services" is critical in maintaining continuous social services where local and regional governments cannot, or will not, provide such.

Day also detailed the impact of funding cuts on the whole of an organization's budget. Per Day, only 15.4% of Meals on Wheels' budget comes directly from the county, but much of the organization's remaining funds — $1 million dollars out of a total budget of $2.8 million — come from grants and other matching donations that cannot be acquired or even applied for without investment at the local government level.

Doctor Joanne Ducharme, Montgomery County's Director of Community Development, elucidated the history of such organizations and their role in providing social services to county residents. She expounded on the differences between a charity and a nonprofit, specifically noting that nonprofits, which are 501(c)3 companies, are required to differentiate between restricted and unrestricted funds; funding from the county may be used to pay for overhead costs, such as employee salaries, but the majority of private donations and grant monies are restricted and may only be used for purposes "directly" related to the provision of services — an often ambiguous distinction the Internal Revenue Services uses when performing audits on nonprofits. Ducharme, along with other attendees, noted that several of the nonprofits in question, notably Yes to Youth and the Crisis Assistance Center, were founded more than 30 years ago by the court itself. "In those days," Ducharme said, "the court recognized that private enterprise can do most things better than the government can. Why would they take on providing services that specialists in the field who have a heart for the business can do better and more efficiently?"

But the broad theme of public comment was not detailed lessons on the mechanics of nonprofit operations; instead, it was a flood of ardent, emotional defense of the necessity of such services. Colleen Galloway, a county resident, expressed that she was "dismayed, appalled, and disgusted" that such a hearing was necessary. Martha Martinez, mother to a daughter who, in the face of severe bullying resulting in self-harm and suicidality, turned to Yes to Youth for crisis counseling and family support, thinks her daughter would no longer be living and her family no longer intact had professional counseling services for low-income families not been available to her.

Many, like Amy Hamrick, questioned the belief that taxes levied should only be used for law enforcement or water, sewer, roads, and drainage. "We open every Commissioners Court meeting with a prayer, but don't provide for the needs of the people that the Bible instructs us to provide for," stated Hamrick. Later, Dr. Ducharme echoed this sentiment, stating that those served by nonprofits "have every right to the protection" afforded to residents receiving law enforcement and other services.

Before voting, the Commissioners and Judge Mark Keough took a moment to gather themselves and address the courtroom. Keough reiterated his and other members' of the court's "commitment to this principle to speak up for those who cannot speak for themselves — to defend the rights of the poor and the needy," but reiterated previously stated concerns that funding community nonprofits is, simply put, not the role of local government. Commissioner Meador, in a quietly emotional reflection, intimated that his appreciation for organizations like Meals on Wheels was personal, and that his father had relied on meals and personal interactions the organization provides.
In the end, the decision to renew contractual funding commitments to community nonprofits won out, if only narrowly: in a 3-2 vote, with Judge Keough and Commissioner Noack dissenting. The future of local nonprofits is safe — for now.