/

/

Patty Smythi is set to perform at Dosey Doe - The Big Barn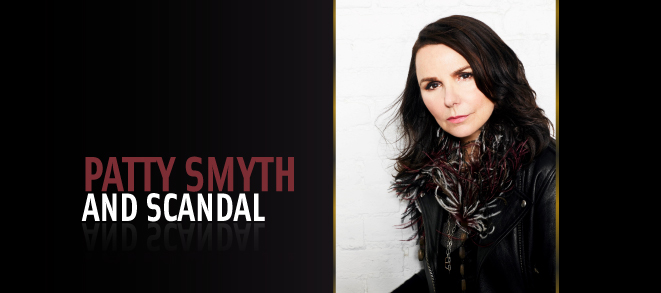 THE WOODLANDS, TX -- Grammy nominated singer and songwriter Patty Smyth is set to perform at Dosey Doe in The Woodlands Nov. 10 at 7:30 p.m. alongside her band, Scandal.

Smyth is no stranger to the music scene. Her heartfelt duet with Don Henley, "Sometimes Love Just Ain't Enough," peaked at number two on Billboard Hot 100 Chart in 1992. Eight years prior, Scandal's song, "The Warrior," peaked at number seven.

"I don't know if I've even had my biggest highlight yet," Smyth said, as she reminisced on good times throughout her career. Including the time she opened for Don Rickles in Las Vegas at the Stardust Resort and Casino. "Singing at the Oscars, that was fun," she mentioned casually, as if referring to a performance on the New York subway platform. It's that same grateful, yet blasé attitude that helps keep the integrity of her sound.

"I have some sort of honest way that I can bring you the story that I'm singing," she said. "I'm telling a story of something that's happened to me, or someone who I know, or someone I've observed … and as life has gone on the stories change, because I get wiser and have more knowledge," she said.

Most of her listeners tend to think that everything she writes is a love song, but a lot of her songs are actually much deeper than that. "It's not just adult grown up love," she said. "Like man to man, woman to woman, man to woman … it could be to a friend, to a kid, to a parent."

Her style of honest communication may be in part due to advice that was given to her early on. She was told that making genuine music is more important than trying to make the next big hit. "You just try to write the best song you can write, and that will bring you the things that you desire," Smyth said. "If you make the music that you want to make, everything else will follow."

The trajectory of her music career is a clear testament to the truth of this advice. Aside from award nominations and renowned recognition, the dedication Smyth committed to her craft brought her to the place where she feels most joyful: the stage.

"I know this is silly but the happiest place in the world for me is on stage with an audience … it's the best feeling in the world," she said.

Smyth plans to perform her classic songs at Sunday night's show, as well as two new songs off of her upcoming album, which she described as, "modern, a little Americana, and a little rock." Rest assured she's still rocking, but has recently been more into an intricate, mysterious, and emotional feel.

"It's a little bit different, but it's still me. I think I am who I am and that hasn't changed."

For ticket information visit https://www.doseydoetickets.com/shows/647.