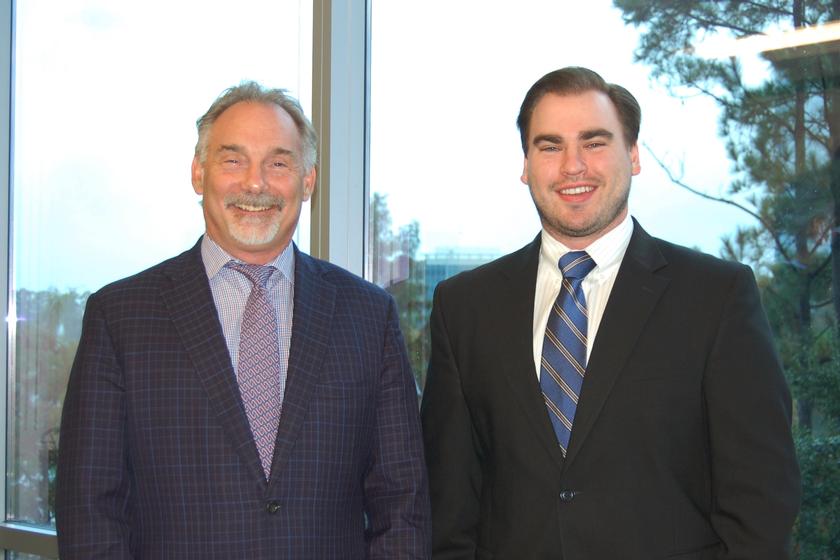 THE WOODLANDS, TX - Bret L. Strong, founder and managing shareholder of The Strong Firm P.C., has recently announced Cody Schlegel has been named as an associate attorney with the business law firm.

Schlegel has served clerkships with the firm in the summers of 2018 and 2019. He obtained his bachelor's degree in Energy Management from The University of Oklahoma and attended graduate school at The University of Tulsa, where he earned his JD/MBA in just three years along with a Sustainable Energy and Resources Law Certificate. While a student at The University of Tulsa, Schlegel also clerked in-house for upstream and midstream companies and served as the Executive Articles Editor of the Energy Bar Association's Energy Law Journal, where his article was published in 2018.

He recently passed the bar exam to practice law in the State of Texas.

As a native of The Woodlands community, Schlegel is a graduate of The Woodlands High School. He grew up playing soccer, and still enjoys playing soccer and other sports as a hobby.

"Cody is a perfect addition to our team of attorneys and legal professionals," said Strong. "Having employed him as a law clerk for the last two summers, we have had the opportunity to see him demonstrate a great work ethic and dedicated professionalism. We applaud his enthusiasm returning home to The Woodlands, serving both as an attorney and as an active member of our community."

In addition to Bret Strong and Cody Schlegel, the firm's attorneys include Eric R. Thiergood, Sr., shareholder; Brian Albert, shareholder; Laura F. Dumas, managing counsel - litigation; Kristen Bates, associate attorney; Brittany Sloan, associate attorney; and April Walter, of counsel.

Founded in 2004 by Bret L. Strong, The Strong Firm P.C. is a locally owned and operated business law firm based in The Woodlands which specializes in all aspects of business law including real estate; oil, gas and energy; mergers, acquisitions and sales; business law and contracts; corporations, LLCs and partnerships; trusts and estate planning; commercial disputes; lending and borrowing; trademarks; employment law; and business mediation.

The Strong Firm P.C. serves individuals and businesses in The Woodlands and the Greater Houston area as well as clients around the country and the world.

The Strong Firm P.C. is located in The Woodlands at the Two Hughes Landing building overlooking Lake Woodlands at 1790 Hughes Landing Boulevard. For more information, call 281-367-1222 or visit www.thestrongfirm.com.