/

/

Montgomery County Sheriff's Office Raises $17,300 for The Leukemia & Lymphoma Society
Montgomery County Sheriff's Office Raises $17,300 for The Leukemia & Lymphoma Society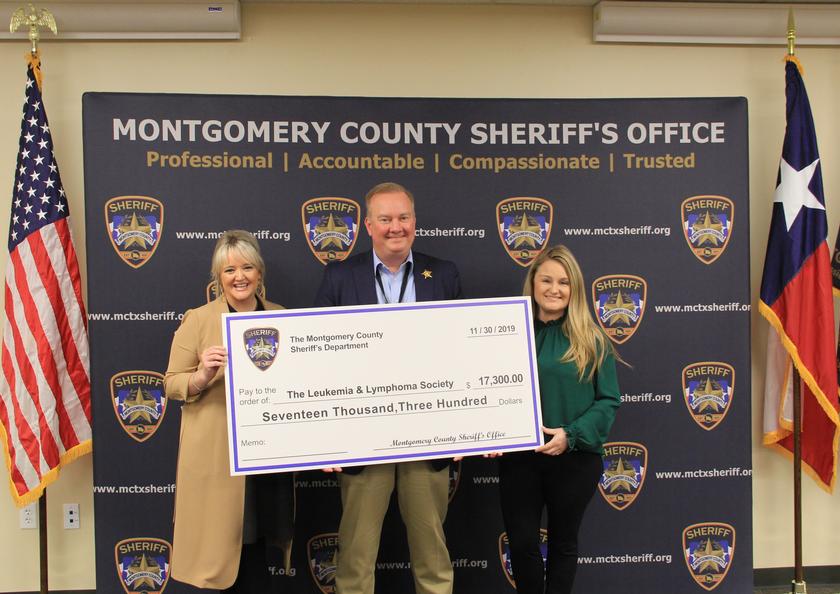 MONTGOMERY COUNTY, TX – The Montgomery County Sheriff's Office raised $17,300 for The Leukemia & Lymphoma Society through their participation in No Shave November.

No Shave November is an annual charity event in which participants quit shaving for a month in order to evoke conversation and raise cancer awareness. When Sheriff Rand Henderson decided to get his employees involved in this effort the idea was well received. They welcomed the opportunity to grow their beards, but more importantly they cherished the chance to give back.

The Leukemia & Lymphoma Society (LLS) works to cure leukemia, lymphoma, Hodgkin's disease and myeloma, and improve the quality of life of patients and their families.

The funds raised by the Montgomery County Sheriff's Office will support the 2020 LLS Man and Woman of the Year Campaign, a 10-week philanthropic competition for leaders in the community aimed to raise funds for LLS. The money raised will be used to fund lifesaving blood cancer research and provide free information and support services to individuals impacted by blood cancers. It is a campaign that has raised over $268 million for the LLS Mission since 1990.

Lieutenant Scott Spencer shared that The Leukemia & Lymphoma Society has personally impacted The Montgomery County Sheriff's Office.

"A lot of people don't know, but we've had a few employees here affected by leukemia and lymphoma who have actually reached out and used the services of our local society to help them get through this process," said Lieutenant Scott Spencer.

"By donating, we're giving right back to our community. It stays here, it's for our community, it helps our community, and that's what it's about," he said.