/

/

A Look Inside the New Physical Therapy & Rehabilitation Facility at Houston Methodist The Woodlands
A Look Inside the New Physical Therapy & Rehabilitation Facility at Houston Methodist The Woodlands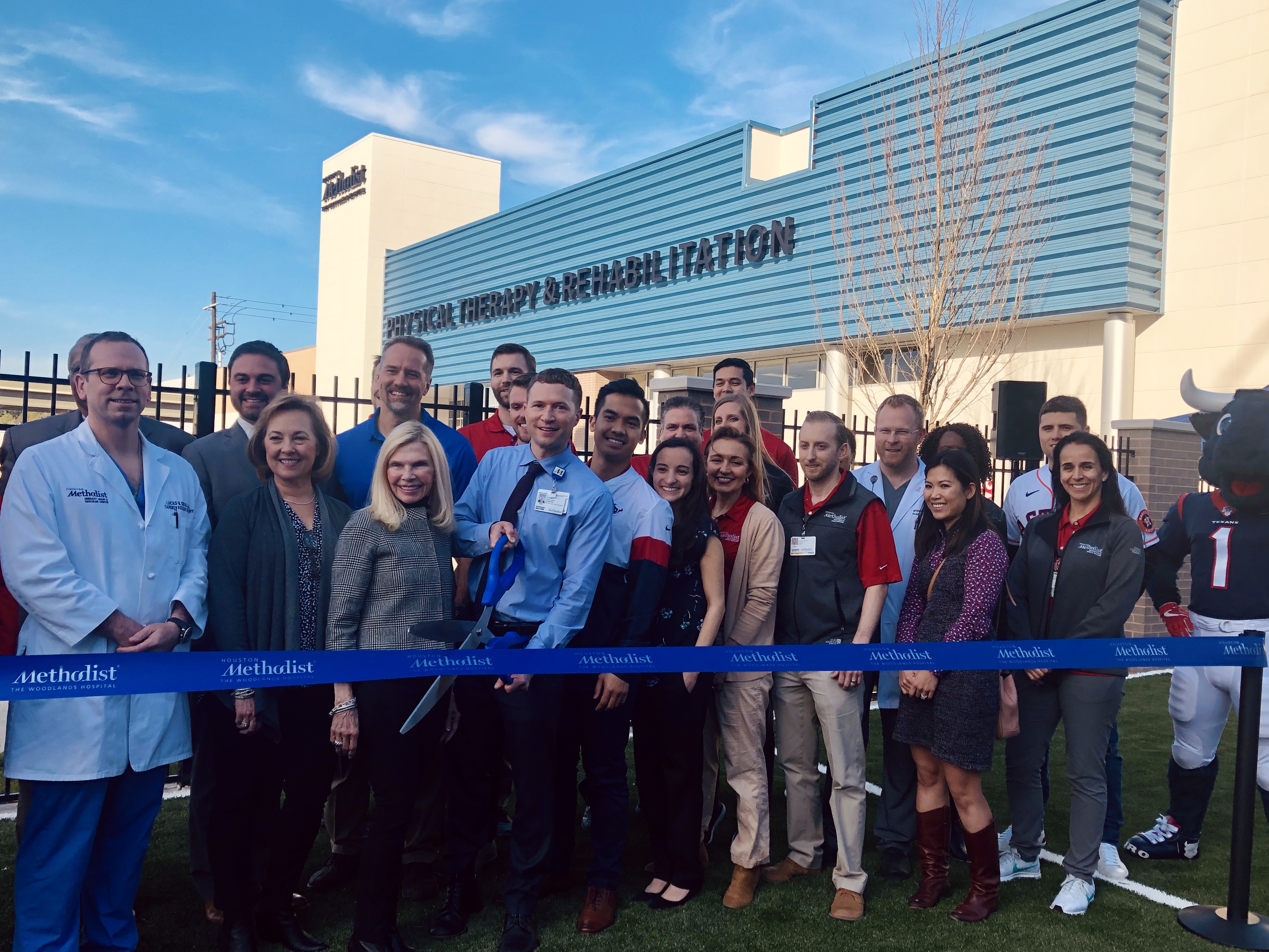 THE WOODLANDS, TX – Houston Methodist The Woodlands Hospital opened the doors to its new state-of-the-art Physical Therapy & Rehabilitation Facility Feb. 7. It features a basketball court, full-length pitching and batting cage, full-swing multisport simulator, Pilates reformer, outdoor sports and agility training field, as well as robotic unloading.

"Within the four walls behind me, we have a specialist for every dimension of our community," said Ben Renfrow, Director of Physical Therapy and Occupational Therapy. "We have physical therapists, occupational therapists, speech therapists, as well as cardiac rehab. We cater to orthopedics, sports, neurology, oncology, and even public health," he said.

It's the first outpatient rehab facility to introduce robotic unloading, which, "allows patients who have been sidelined either by pain or motor control issues to be able to engage in upright activity, confidently knowing that there's no chance of them falling or injuring themselves," Renfrow said.

Another first in outpatient rehab is the introduction of a full-swing multisport simulator, with which athletes can practice sports such as golf, football, baseball, and more in life-like gameplay.

The use of neurological virtual reality is a game-changer as well. With the help of this technology, patients will be able to conveniently replicate any community-based activities from the convenience and safety of the clinic.

Through leading innovation, and a multidisciplinary team, this new Physical Therapy & Rehabilitation Center will return patients to the highest possible quality of life. "When you take a roster of this talent and match it with the most cutting edge technology … what you have is truly magical," Renfrow said.