/

/

Recap of CISD Live Update October 7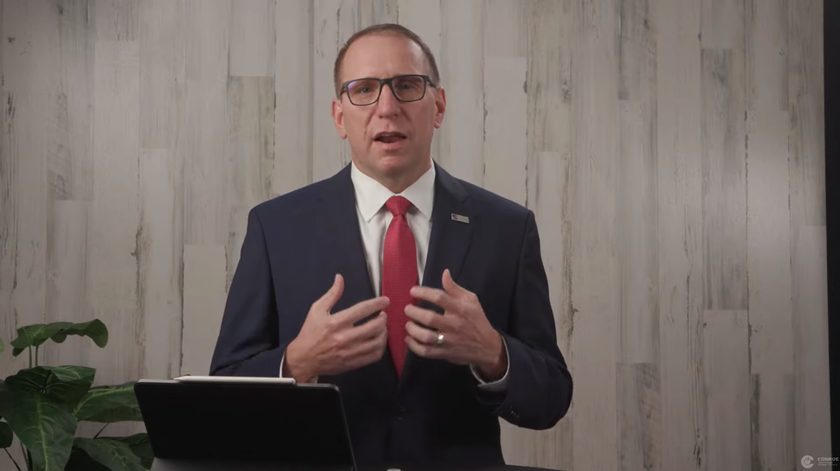 THE WOODLANDS, TX – CISD Superintendent Dr. Curtis Null provided a live update October 7 on YouTube to address the first nine weeks of school and plans for the next nine weeks. Watch the video, here.

A recap:

• Friday night football games are now live streamed on Woodlands Online and CISD's YouTube page.

• CISD continues to follow strict cleaning guidelines for their buildings every night. "We clean that building just as we would if we had a positive case," said Dr. Null.

• CISD Coordinator of Health Services, Barbara Robertson, was recognized as the Texas School Nurses Organization's 2020 School Nurse Administrator of the Year.

• CISD has experienced positive COVID-19 cases, but they have not seen a spread in their schools.

• The district's contact tracing reveals that most of their students who have tested positive did not contract the virus at school, meaning they contracted it at home or somewhere else in the community.

• CISD did have to quarantine more of the younger students during the first seven weeks while the children were learning how to wear masks, but that has, "really gone away as our students and teachers have been able to transition into wearing masks in the classroom," Dr. Null said.

• The district still has their partnership with the Montgomery County Hospital District, which provides their teachers and staff with rapid COVID-19 testing.

• CISD does not test students for the virus. They rely on the information that is given to them by parents.

• In any given year, 5% of CISD students do not attend school on any given day due to illness. Dr. Null stated that this year is not really different than it would be any other year in regard to how many students are at home sick on any given day.

• CISD is seeing a strong flow of students who started out as online learners now return to the classroom for the second nine weeks. Right now, about 68% of students are in person and 32% are online. The district has a net of around 4,100 students that are going to be moving from remote learning to face-to-face learning for next nine weeks of school.

• Dr. Null urges parents whose children are making that switch, to call their schools and ask about new procedures in place, especially concerning car routes.

• A lot of children are currently enrolling in CISD as well. They had about 250 kids enroll in the last seven days. The message is – it's not too late to enroll.

• Staff will remain on campus Friday, October 9 if you need to reach them. (This is a student holiday and students will not be in attendance.)

• CISD will not be getting rid of their online learning option, but there may be changes to schedules and teachers due to the high volume of students transitioning to in-person learning.

• For students who are not having success with online learning, i.e. they are failing many courses; the online learning option will be taken away from them.

• CISD will not have to make up the days they missed due to Hurricane Laura.

• Dr. Null himself, with guidance from his internal teams, decides when/if to shut down schools due to weather. CISD police run the roads all night long to see which roads, if any, are impassible within the district, and Dr. Null also talks directly with the National Weather Service. "Believe me, it brings us no joy to wait to the last minute to close, but the earlier we make a decision, the more likely our decision is to be wrong," he said.

• It is very important to note that in cases of severe weather, you as the parent always make the choice on whether or not your child will attend school and CISD supports that. "If you're seeing a weather situation that concerns you, and you're not sure about it, but yet we don't close school, it's always your decision," said Dr. Null.

• The federal government has allowed CISD to now provide free breakfast and lunch to all students through the month of December or until the federal funding runs out.

• Curbside meals are available for pickup for remote learners or even other children in the community.

• If you think that you would have qualified for free or reduced lunch anyway, you still need to complete that form for your child. If you don't, they will not receive free or reduces meals come January.

If you want to become a part of the Conroe ISD family, they are still hiring bus drivers and substitutes.