/

/

Woodforest Declares 'Life Is a Picnic' With April Event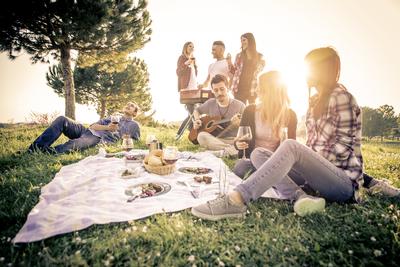 THE WOODLANDS, TX - Woodforest is encouraging people to get outside Saturdays in April during the Life is a Picnic event.

The community is handing out free picnic items 10 a.m. to 5 p.m. Saturdays in April at The Palm information center, 251 Central Pine Street. Items include a Life is a Picnic bag, picnic blanket, lemonade, sweet tea and watermelon cookies while supplies last.

"People can follow the tour map to see the sights in Woodforest, maybe even stopping for a picnic at Christine Allen Nature Park or visiting one of our beautiful model homes," said Woodforest Marketing Director Faith Pitman. "One lucky person visiting the models might even win $100,000."

Scooter Park and Admiral Bark Park in Woodforest also will be open for those who want to picnic on-site.

The $100,000 giveaway is part of Johnson Development's "Best of the 'Burbs" home tour happening April and May. Featuring model homes in 13 Johnson Development communities, the home tour is giving away scratch-off cards at each model home while supplies last. One card could be worth $100,000. Cards are limited to one card per family per day at each model home.

Woodforest will have 23 model homes on the tour. A dozen builders offer homes priced from the $200,000s to the millions in Woodforest, located five miles north of The Woodlands. Residents have 10 parks at which to picnic, as well as a resort pool with a tower slide, a fitness pool, basketball and tennis courts, nature trails and ponds. Students attend schools in the Conroe and Montgomery independent school districts.

Learn more about the Life is a Picnic event at www.woodforesttx.com/picnic.