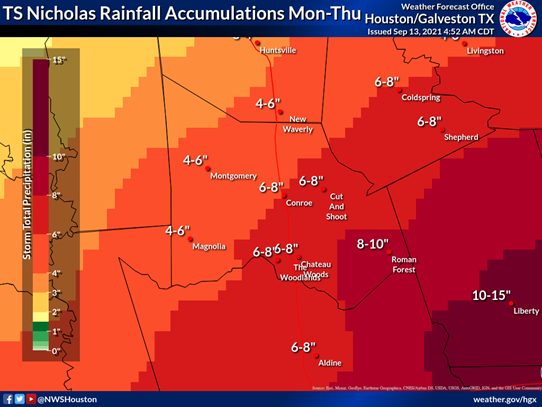 MONTGOMERY COUNTY, TX -- As Tropical Storm Nicholas makes its way toward the Texas Coast, the biggest threat to Montgomery County residents will be rainfall. Much of the county will see 6-8 inches with some areas receiving 10+ inches.

Now is the time to ensure preparations are in place.

• Do not drive in the dark due to risk of street flooding

• Ensure you have food and supplies in case of power outages

• Keep cell phones and devices charged throughout the day

• Follow reliable sources for the latest weather information.

And remember.... NEVER drive through flood waters!