/

/

Calling Artists Wanting to Take Their Drawing and Painting to the Next Level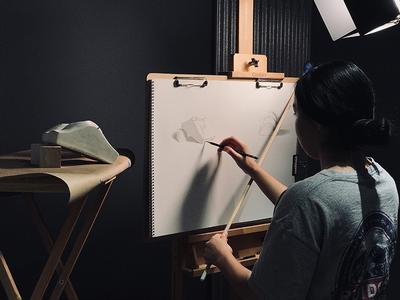 THE WOODLANDS, TXC -- Registration is now open for the 2022-23 school year at the LaRock Art School located at 701 Sawdust, in The Woodlands, Texas. The LaRock Art School is starting the second year of instruction and is open to artists of all ages. Students are encouraged to enroll in full time study however flex time options are available.
Registration Open for LaRock Art School 2022-23
The LaRock Art School training is founded upon the modern atelier (studio) concept that is based on the traditional methods developed and taught in the schools of the masters of the 17th, 18th, and 19th centuries. This is a proven method that provides concise competency based training for the artist looking to develop the core skills needed for representational work. Becoming an artist who works representationally takes time, self-discipline, focus and guidance to master drawing and painting concepts and techniques. All of this is brought together with consistent instruction by artist Tom LaRock.
Tom moved to New York in 2013 where he went through a multi-year master's level of instruction in the classical Atelier method. He completed that training 2016 and moved back to the Woodlands where he continued to study the realistic and classical style of contemporary masters. The LaRock Art School opened the doors in June of 2021 and is located at 701 Sawdust, The Woodlands.
Artist wanting more information on the LaRock Art School can email Tom LaRock at tom@tomlarockart.com or call 281-292-4811.