Featuring The Woodlands Tx bars, pubs, caterers, grocery and liquor stores, bakeries, donuts, ice cream, meat & seafood markets, health foods and restaurants
Food & Drink
Buyer's Guide




Lawsons Meat Market
All Natural Meats - For The Woodlands - Wagyu Akaushi Kobe Beef - Exotic Meats
On this episode: 1 Tenderloin Puffs with a Portobello Demi-Glace 2 Southern Fried Cabbage 3 Vichyssoise Soup 4. Chef Wayne's Homemade Bread 5. Apple Cinnamon Bread Pudding with a Praline Sauce
Food Trucks – Then and Now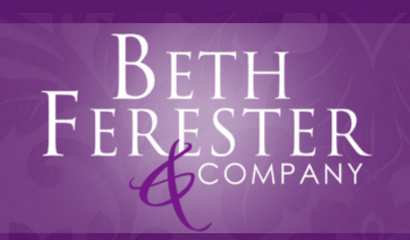 Food trucks seem to be a very popular trend in dining out, particularly with the establishment of extensive food truck parks like Deacon Baldy's on 1488 or 403 Eats in Tomball.
Getting Food Out of Your Car Interior's Nooks and Crannies
Whether you grab dinner to bring home after work or have kids who love to snack while you drive around, your car can easily become filled with crumbs and other food debris. Here's some tips to get into ...
Nach-Yo Ordinary Tequila Tasting Hosted by Wine & Food Week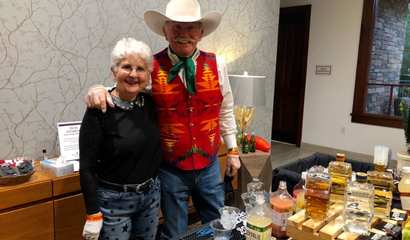 Wine & Food Week hosted a Nach-Yo Ordinary Tequila Tasting October 29 at The Woodlands Country Club.
Live Music with Brave Dave McMahon
Brave Dave McMahon - Performing live at the Dosey Doe Breakfast, BBQ & Whiskey Bar on Thursday, July 22, 2021 8:45 PM Doors Open At 7:45 PM General Admission $15.00 Come In Early, The Kitche...
Live Music with Max Stalling Band
Texas country music singer-songwriter Max Stalling and Band will be at Dosey Doe - The Big Barn on Saturday, July 24, 2021 8:30 PM Doors Open At 6:30 PM Dinner 6:30 PM to 8:30 PM Obstructed...
The Howard Hughes Corporation® Names Correne Loeffler As Chief Financial Officer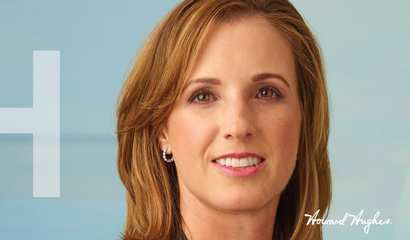 The Howard Hughes Corporation® (NYSE: HHC) today announced that Correne Loeffler has been appointed to serve as the company's Chief Financial Officer, effective April 19, 2021. Ms. Loeffler succeeds Dav...
HS Girls Soccer Playoffs: The Woodlands advance to the final four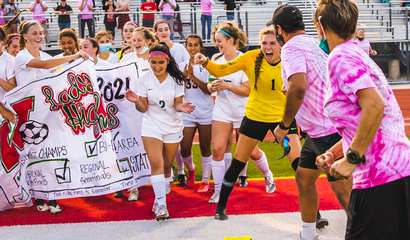 Following the dramatic PK victory in the Regional Semifinals, The Woodlands took care of business in regulation, shutting out Lake Ridge in a 1-0 win on Friday night.