Featuring the best Woodlands area restaurants, cafes, and delis with your favorite cuisines
Restaurant Guide
Buyer's Guide
Sofy's Taqueria
Hand-Crafted Authentic Mexican Food, Made Fresh. Best Tacos in The Woodlands!
Jazz Ensemble Concert
One of our most enjoyed concerts of the semester includes an ensemble of classic jazz musicians from Lone Star College and the local community. Perfect for date night or an evening for music lovers...
Star Wars Games Night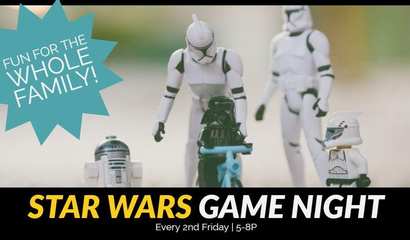 Star Wars fans unite! This group meets up every 2nd Friday to bring games from home and try new demos. There are lots of Star Wars games to choose from, come find something new! Fun For The Whole Family...
The Woodlands Photography Club
We are a group of people who love photography. From amateur to professional – film to digital – and beyond. We come together to learn and share from each other and to have FUN! We invi...
Weekend Brunch
Join Morton's Grille on the weekends and experience our exciting new brunch menu! Offering items such as Fried Texas Quail Knots & Waffles, Croque Madame, Brioche French Toast and a variety of r...
Wine Lovers' Night
Schilleci's has an extensive wine list and offers $10 off any bottle of champagne or wine every Wednesday and Thursday night from 3 pm to close. Come in, relax and have one of our five S...