Featuring Woodlands area bars, clubs, theaters, and entertainment venues
Server
The Republic Grille - Panther Creek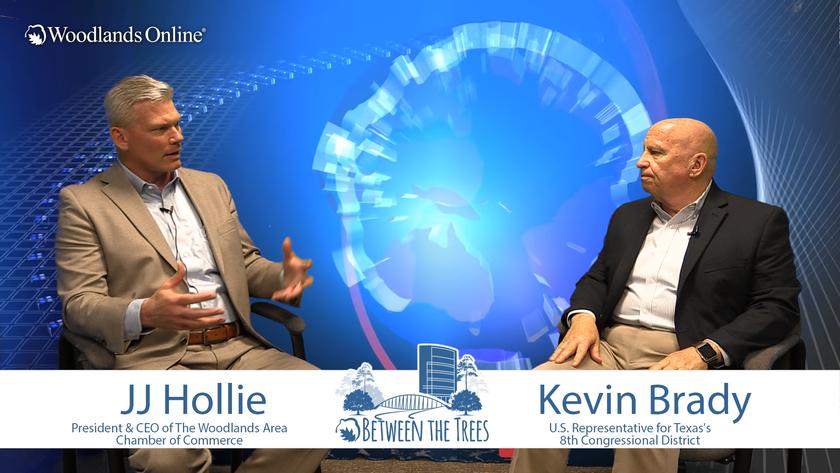 U.S. Representative for Texas's 8th Congressional District Kevin Brady joins The Woodlands Area Chamber of Commerce President J.J. Hollie to help explain how the federal government is responding to the coronavirus pandemic.
Chicago with Rick Springfield
Admired for their dynamic vocals and rich instrumentals, Chicago and Springfield can't wait to bring their greatest hits to you. Chicago has been honored at the Rock & Roll Hall of Fame,...
Foreigner: Juke Box Hero Tour 2020
"I Want To Know What Love Is." "Cold As Ice." "Hot Blooded." "Juke Box Hero." "Urgent." "Dust In The Wind." "Carry on Waywar...
Journey with Pretenders
Neal Schon (founding member and lead guitarist), Ross Valory (co-founding member and bassist), longtime members Jonathan Cain (keyboardist) & Steve Smith (drummer), and Arnel Pineda (lead singer) br...
Sugarland with Mary Chapin Carpenter & Tenille Towns
Sugarland returns to the road this summer for the There Goes The Neighborhood Tour 2020 with special guests Mary Chapin Carpenter and Tenille Townes. They head to The Cynthia Woods Mitchell Pavilion on ...
Coronavirus & Masks: What You Need to Know About the New Cloth Face Covering Recommendations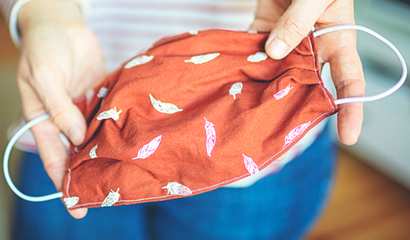 To wear a mask or not to wear a mask? This question has been up for debate since the beginning of the coronavirus (COVID-19) pandemic.
Dosey Doe - Update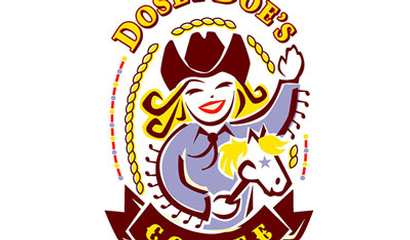 Dosey Doe - The Barn will be closed from March 19th through April 21, 2020
Take A Look Inside New Dave & Buster's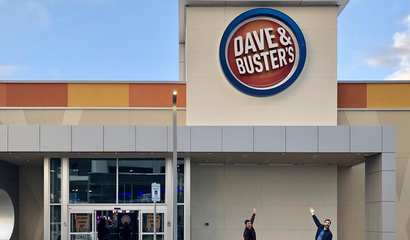 Dave & Buster's brand new Shenandoah location opens to the public Jan. 20! As their first new facility of the decade it offers the latest and greatest options for residents of The Woodlands Area.
The 2020 Rodeo Houston Genre Calendar Has Been Released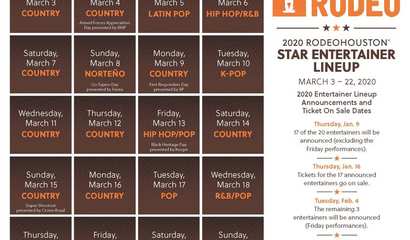 The 2020 RODEOHOUSTON Genre Calendar has been released and the countdown is on to the Star Entertainer lineup announcements.