Featuring Woodlands area pet services including animal clinics, shelters, rescues, boarding and grooming
Bather
Animal Hospital of The Woodlands
Coronavirus Leads To Rise Pet Obesity
Have you heard about people experiencing the effect of staying home more and gaining weight called the Quarantine 15?
Dog Safety Tips
Not all dog dangers are obvious. October is National Animal Safety and Protection Month, the perfect time to review the necessary safety measures to ensure your dog is happy and healthy.
How To Help Your Puppy During Teething
Bringing home a new puppy is definitely one of life's greatest joys. From their tiny wagging tail to their boundless energy, it's enough to make anyone's heart melt.
How To Prepare Your Puppy For Their First Walk
Bringing home a new puppy is one of the most exciting experiences a pet parent can have and it's natural to want to show them off to the world.
Playing With Purpose Is Back!
You might be homeschooling your children for quite awhile longer, but school is in session this week as our Playing with Purpose sessions continue! See our events tab here or in your app for details.
Spooky (and Safe) Halloween Activities for your Dog
Halloween can be an exciting time for the whole family, but it can also be a very frightening time for our pups.
What To Expect For Your Puppy at Dogtopia Daycare
A well-balanced puppy needs safe socialization right from the start. Happy, healthy puppies need plenty of playtime in a safe setting during their first year.
Paver Fundraiser Offers Opportunity to Honor or Memorialize a Loved One and Support Pets at the New Harris County Pets Resource Center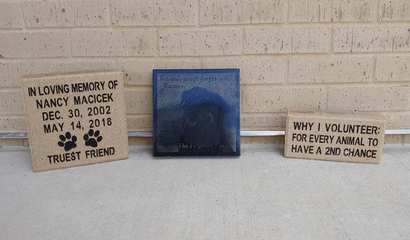 Residents from Harris County and beyond can honor or memorialize a special pet or person.