Best Kids Entertainment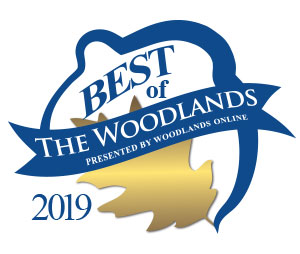 Interactive educational, play museum for young families! Birthday Parties - Field Trips - Workshops
All About Kids
Buyer's Guide

20th Annual Daddy Daughter Dinner Dance - King Midas' Golden Gala
SOLD OUT: 20th Annual Daddy Daughter Dinner Dance - King Midas' Golden Gala on Saturday, February 16, 2019 at The Woodlands Waterway Marriott. Registration open Opens November 12, 2018. Glitter...
Adventures With Clifford the Bid Red Dog Exhibit
NEW! Adventures with Clifford The Big Red Dog at The Woodlands Children's Museum Families invited to join a Big Red celebration beginning Jan. 18 THE WOODLANDS, Texas – Jan. 4,...
Annual Mother-Daughter Tea in The Woodlands
Join us for our Annual Mother-Daughter Tea on Saturday, March 2, 2019. Enjoy a wonderful afternoon filled with games, crafts and quality mother-daughter time together! Girls, bring your favorite doll or...
Children's Learning Adventure is Taking Learning Beyond the Classroom
Children's Learning Adventure encourages families to get involved in their child's education by providing learning materials and hosting monthly events which include activities and information for the e...
New Exhibit Coming to The Woodlands Children's Museum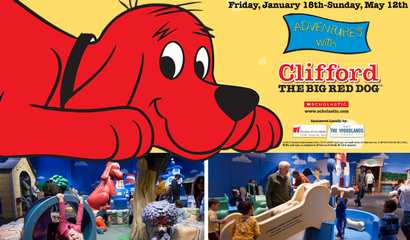 A big red opening will take place at The Woodlands Children's Museum Friday, Jan. 18, for an exhibit featuring a BIG RED DOG named CLIFFORD!
Books For Bikes Sponsors
Conroe Masonic Lodge #748 is searching for Sponsors for their 3rd Annual Books For Bikes program. We have donated 30+ bikes the last 2 years to 6 schools in CISD and we would like your personal and/or c...
Valentine's Day - Surprise Your Valentine with A Dinner to Remember
Revel in romance over a first class three-course dinner with your love. Our Valentine's celebration lasts from Friday, February 8th to Saturday, February 16th with both our prefix and regular dinner...