All About Kids
Buyer's Guide
Challenge Soccer Club
Elite Soccer club in Houston, nationally recognized as one of the top clubs in the country
Community Survey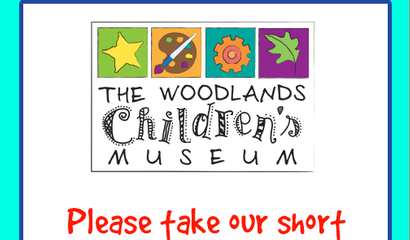 To better assess our community needs, we are asking individuals to complete a short 12-question survey.
2021 Summer Camp Expo
Summertime will be around the corner before you know it! Get a sneak peek of our summer camps this year at our Summer Camp Expo. Due to capacity limitations, please register for an expo session on our w...
22nd Annual Daddy Daughter Dinner Dance
Come out and DISCO BOOGIE the night away at our 22nd Annual Daddy Daughter Dinner Dance! Internet registration is not allowed for this activity. You will need to register by phone at 281-210-3950 or ...
3 Questions to Ask When Vetting Childcare Centers
At The Kangaroo Forest, we understand that your children are your world! The thought of leaving your child with a stranger can be scary
5 Common Childhood Fears and How to Handle Them
Your preschooler is just getting to know her world. She spends a lot of time scanning, watching, listening and generally figuring everything out.
Thank you, Omu by Oge Mora
Omu shares her thick red stew with her community
The Woodlands 2K Family Fun Run/Walk
The Woodlands Marathon will host the annual Pathfinder Pediatric 2K Fun Run/Walk. Children and individuals are invited to run or walk the 2K course that will traverse the streets of Town Center. Friends...
What Causes Crooked Teeth?
Perhaps you are already planning for the years when your teenager will need orthodontic work. But hearing that your seven-year-old would benefit from orthodontic treatment?
LEGO®ology- Grow Caterpillar Grow!
LEGO®ology- Grow Caterpillar Grow!, Wednesday, January 27th, 10am-Noon. Children will help build a story come to life! They will use visual and fine motor skills to build a caterpillar and his ...
Twist at Home Kits - For all ages
Have a painting party at Home! SEE MORE PAINTING CHOICES AT OUR GALLERY! Place your order by selecting the painting from the choices above. When checking out, enter the paint number (or painting nam...