Find Woodlands apartments and rental property featuring apartments, condos, townhouses, and homes for lease.
Enjoy Woodlands promotions, coupons and specials online
Arbor Day at Hughes Landing - Free Tree Seedling Pickup
Calling all green thumb gardeners! Make plans to pick up your free tree seedlings when The Howard Hughes Corporation® (NYSE: HHC) hosts The Woodlands® Arbor Day Tree Pickup on Saturday, January ...
Is This Your Situation: Prepping Your Home for Sale
As you prepare to put your home on the market, consider prioritizing the tasks that will make your house sale-ready on a budget:
Open House - 15 E Twin Ponds Court
Come tour this spectacular move-in ready home!
Top 5 Things to Do This Week in The Woodlands, Jan. 14 – Jan. 20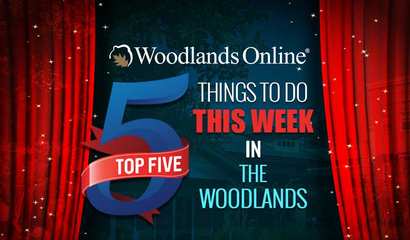 With 2019 off to a busy start, this week is no exception. There are a wide variety of events taking place in The Woodlands.
What If I Wait A Year to Buy a Home?
National home prices have increased by 5.4% since this time last year. Over that same time period, interest rates have remained near historic lows which has allowed many buyers to enter the market and l...
What to Do if You Spot Mold in Your Bathroom
Mold is toxic to our health and our homes, causing allergic reactions, disease, and foundational damage to our property. However, bathrooms are breeding grounds for mold growth: They're moist, secluded,...