Featuring The Woodlands Tx event venues , movie theaters, galleries, museums, entertainers & performers, event planners & rentals and ticket offices
Best Curbside Pick-Up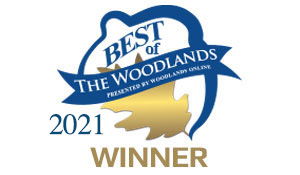 Pouring care and consideration into every layer of flavor.
Entertainment
Buyer's Guide
Bush & Stone Temple Pilots with Black Map
Bush & Stone Temple Pilots with Black Map at The Cynthia Woods Mittchell Pavilion on Sunday, October 3, 2021 at 7pm It's time to come back down. BUSH has compiled an amazing string of 18 T...
Fall Fine Arts Show
Amateur and professional artists alike are invited to showcase their paintings, photography, jewelry, metal works, sculptures, digital art, mixed media and other works of art at our 2021 Fall Fine Arts ...
Live Music! Sept 23 - Sept 25 - Dosey Doe Whiskey Bar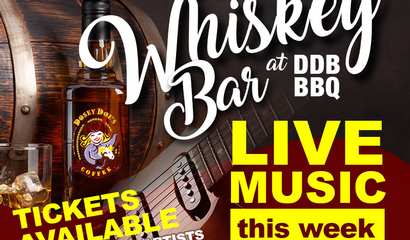 This week's artists at Dosey Doe Whiskey Bar include Casey Chesnutt, Fallon Franklin and Tony Ramey.
Louis by Tom Lichtenheld and Julie Rowan-Zoch
Fall Activities to Look Forward to in The Woodlands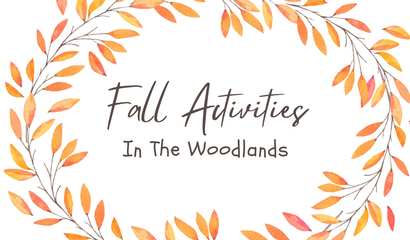 It's the first official day of autumn! Here are some fall-themed events to look forward to through October.
Farmer's Market on Tamina
Join us every Saturday for a wonderful farmers market close to home boasting fresh fruits, vegetables, local honey, fresh sauces and salsa, tamales, grass fed/free range meat and eggs, handcrafted/homem...
Montgomery County Fire Marshal's Office Bomb Squad responds to a suspicious package in River Plantation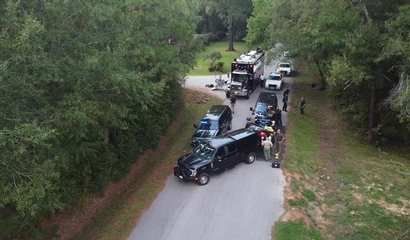 Montgomery County Fire Marshal's Office Bomb Squad responded after what appeared to be an improvised explosive device was discovered today in the River