Relish in the beauty of Woodlands Texas! Browse pictures of the community. Submit your photos ­ on Woodlands Online!
How to Know if Your Hotel Room is Secure
Traveling is a fun adventure for some, stressful for others. However, the one thing all travelers have in common is wanting their temporary home to feel like a safe space in an unfamiliar place.
Free Summer Block Party in The Woodlands is TODAY! Presented by Radiance Medical Aesthetics & Wellness, Right Next Door Designs, and Plush Nail Bar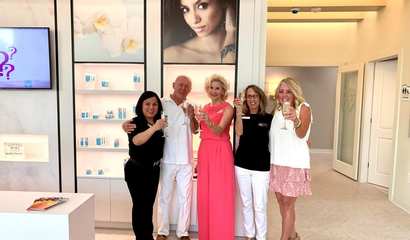 These three businesses have teamed together to host some summer fun!
Summer Camp
Camp hours are 6:30 am-6:30 pm Monday - Friday. Art activities, cooking activities, physical outdoor time, science projects, and more. You can register by phone or in person. $825.00 mo...
'The Adventure Begins expands!'
We are expanding here at The Adventure Begins!
Summer Camp - Learn To Row (R)
Our Fun-filled Summer Camps are for athletes in grades 8 through 12 and focus on introducing the sport of rowing and developing rowing skills. The camp runs for two weeks, Monday through Friday from 6PM...
Wet 'N Wild Watercolor
June 18 - 21 9:00am - 12:00pm Ages 11 - 14 Instructor: Cynthia Reid... In this class students will learn a variety of techniques, such as marks, washes, spattering, stenciling, wet-in-wet...