Popular and Recent Listings
/

/

/

Nintendo N64 Console with 2 controllers, Memory card, and 3 games
Nintendo N64 Console with 2 controllers, Memory card, and 3 games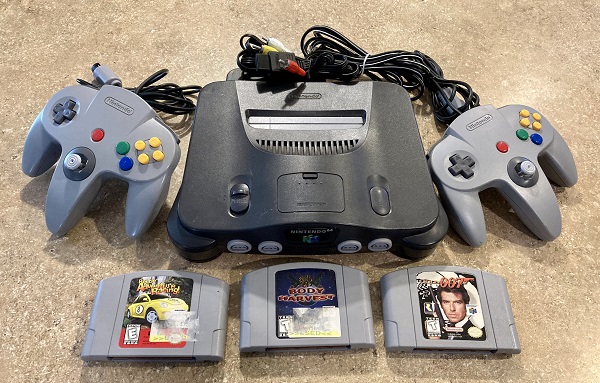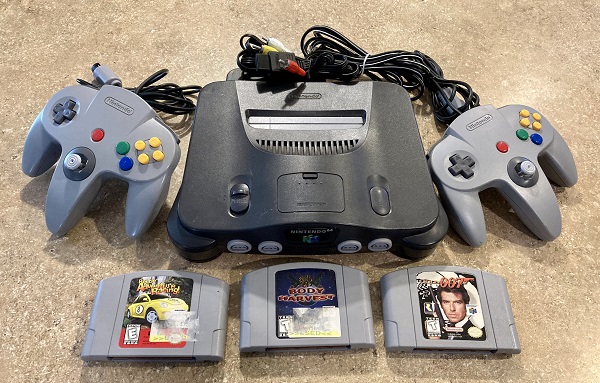 Grab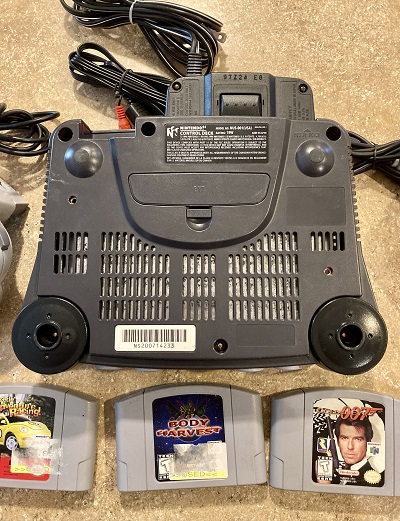 Grab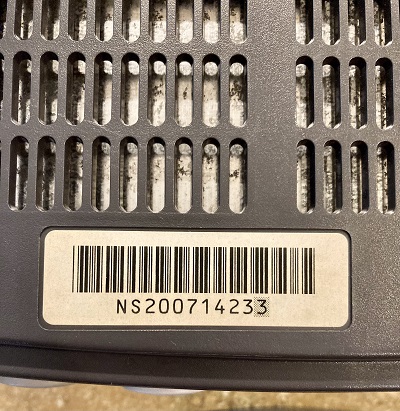 Grab
Nintendo 64 console with 2 contollers, 3 games, and 1 Memory Card Plus.
Games included: 007 GoldenEye, Beetle Adventure Racing, and Body Harvest.
All has been tested and all works GREAT.
Asking $200 for the bundle, please email if interested. If you send a message and no reply is seen, please check your SPAM/JUNK folder for response message.